More than £250m worth of NHS land sold in 2015-16
Trust survey finds there is a £334m in surplus NHS land
Eighty-three trusts declared land surplus but identity not unknown because of "sensitivity" of releasing details
NHS trusts in England sold land worth more than £250m to developers, housing associations and private individuals last year.
Data released by the Health and Social Care Information Centre on Wednesday shows land declared "surplus" was also sold to charities and local authorities in 2015-16.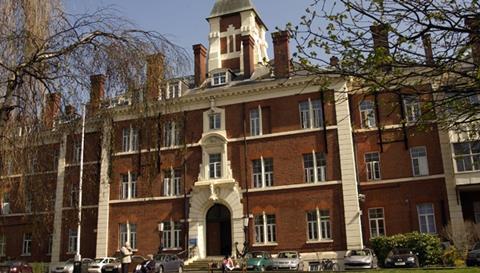 The government has set targets for all departments for the disposal of excess land to build housing. It aims to raise £5bn across the public sector by 2020 and build 16,000 homes. The Carter review has suggested the NHS could save £1bn through more efficient use of its hospital estate.
Nearly a fifth of last year's £250m total came from one sale in east London. Barts Health Trust sold 1.6 hectares of land at The London Chest Hospital to housing association Circle Anglia for £49.6m.
The next two largest sales were of the Old Serveralls Hospital in Colchester, Essex, for £25m; and part of the Queen Elizabeth II Hospital site in Hertfordshire for £14m.
HSCIC calculated that there were 545.7 hectares of land declared surplus by trusts with a "declared market value" of £334m.
The data does not include figures related to a further 83 sites because of "sensitivity" around their sales.
The HSCIC report said: "Issues of sensitivity may be that plans are at a very early stage, have not yet been discussed with interested parties, or where discussions with a potential buyer are ongoing and where confidentiality is required as part of those discussions. Of the total of 428 plots of land reported as surplus, issues of sensitivity have been declared in relation to 83."
A review of how the NHS can get better value from the land it owns in London is being led by University College London Hospitals Foundation Trust chief executive Sir Robert Naylor. He is due to release an initial report later this year.
UCLH financed a significant part of its hospital rebuild programme with the proceeds of the sale of the former Middlesex Hospital in central London, which was valued at £32m but sold for £175m.