The NHS has today won a landmark legal battle against two international pharmaceutical giants which could save the health service hundreds of millions of pounds a year.
A High Court judge has rejected claims from Bayer and Novartis Pharmaceuticals UK who argued clinical commissioning groups were acting illegally in using the drug Avastin to treat patients suffering from wet age-related macular degeneration.
The case against 12 northern CCGs focused on their decision to offer the drug which is not licensed to treat wet AMD.
The CCGs claimed trials have shown that it is as safe and effective as other drugs and could save them £13.5m a year over the next five years.
Switching to the new drug nationally could save the NHS around £500 million per year.
Bayer holds a marketing authorisation for Eylea and Novartis has marketing authorisation for Lucentis. The High Court was told while Avastin costs £28 per injection, Eylea costs £816 and Lucentis £551.
The companies claimed patients were being denied their right to an approved drug and using unlicensed medicines instead of a licensed National Institute for Health and Care Excellence approved option undermined the regulatory framework and NHS constitution.
But Judge Philippa Whipple dismissed the application at a hearing at the Royal Courts of Justice in London this morning.
Judge Whipple said she found the CCGs' policy to be lawful and ordered Bayer and Novartis to pay their costs.
She added: "The CCGs have adopted this policy because of the significant difference in price between Avastin and the other two medicines.
"I have dismissed the claimant's application on all grounds advanced. I find the defendants' policy to be lawful."
The 12 clinical commissioning groups in the case are:
Newcastle Gateshead;
Northumbria;
Darlington;
North Durham;
Durham Dales, Easington and Sedgefield;
South Tees;
Hartlepool and Stockton-on-Tees;
Sunderland;
North Tyneside;
South Tyneside;
Hambleton, Richmondshire and Whitby; and
North Cumbria.
In a statement after the hearing South Tyneside CCG chief officer Dr David Hambleton, and lead for the North East and North Cumbria CCG Forum said they were delighted with the decision.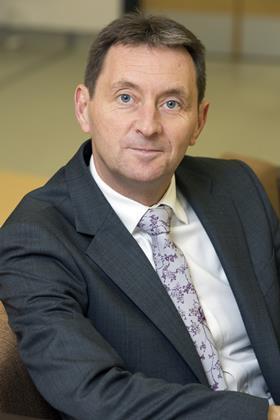 Dr Hambleton said the savings from using Avastin could pay for an extra 270 nurses or 266 heart transplants every year which could be "life-changing" for cash-strapped commissioners.
He added: "The drug is undeniably, equally effective, and much less expensive, and the money this will save – in excess of £13.5m per year for the 12 CCGs alone, and hundreds of millions of pounds across the country – can be ploughed straight back into delivering the very best care possible to our patients.
"Novartis and Bayer have argued long and hard for the more expensive drugs they'd rather sell to be the only ones available to people suffering from this condition, but thankfully the court has recognised that there is no medical basis for that argument.
"It is a victory for common sense over commercial interests."
In a statement Novartis said it was "deeply disappointed" by the decision and said it undermined the legal and regulatory framework and said it was considering appealing the decision.
It said asking patients to consider an unlicensed treatment "solely to help save the NHS money and we believe this is unprecedented and unethical".
It added: "It is a system the public can trust and it should not be put in jeopardy purely to save money.
"This is a bad day for patients, doctors and the NHS. This ruling threatens to jeopardise a world-leading system that has protected patients for many years by ensuring medicines have been tested rigorously and carefully scrutinised for delivering value."
NHS Clinical Commissioners welcomed the ruling and called on the government and NHS England to support CCGs to introduce cheaper alternative drugs.
Chief executive Julie Wood said the potential savings for the NHS were huge and will help the service deliver maximum value from every pound.
She added: "We are delighted by today's ruling that clearly shows the northern CCGs acted lawfully in introducing the preferred treatment option for Avastin.
"CCGs across the country have been thwarted in their various attempts to introduce the cheaper but equally effective drug Avastin for the treatment of wet AMD and the court rightly makes several findings about the legality of both CCGs and clinicians to determine whether Avastin is clinically effective and safe for ophthalmic use in local areas.
"We are really pleased that the northern CCGs remained true to their belief that this was the right thing to do for their patients and populations in spending the NHS pound to best effect, and that it was lawful to do so."
Charlie Massey, chief executive of the General Medical Council said the issue had been causing its members concern and welcomed the court's decision.
Earlier this year the GMC reassured doctors that this prescribing decision alone would not raise fitness to practice concerns.
Mr Massey added: "We expect doctors to follow clinical guidance and make prescribing decisions in good faith on the basis of evidence and experience.
"In this case, NICE has made it clear that there are no clinically significant differences in the effectiveness or safety for treatments licensed for AMD and those that are not, such as Avastin."
Source Date
September 2018