Bonus payments from the PSF will now be partly based on the "level of recurrent efficiency schemes delivered"
Change follows concerns trusts have been incentivised to pursue short-term one-off savings
NHS Improvement has changed the terms on which trusts can receive "bonus" payments from a national funding pot worth £200m.
In a letter to the provider sector, seen by HSJ, the regulator said bonus payments from a portion of "provider sustainability funding" will now be partly based on the "level of recurrent efficiency schemes delivered".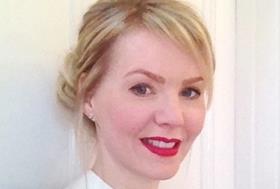 Elizabeth O'Mahony, of NHSI
Only trusts that deliver their financial "control total" will gain access to the money, as was the case in previous years.
The change appears to be aimed at addressing concerns that trusts have been incentivised to carry out non-cash generating technical accounting measures that do not improve the underlying position, as opposed to delivering genuine efficiency savings.
The letter, sent on Friday by NHSI's chief financial officer Elizabeth O'Mahony, said the new element of the bonus scheme was aimed at incentivising the "sustainable delivery of efficiency programmes". The letter does not give further detail on the proportion of payments that are tied to recurrent savings.
Another policy around land sales was also changed last week due to similar concerns.
The total PSF is worth £2.45bn in 2018-19, with trusts only able to access their allocations by agreeing and meeting their financial targets.
According to trusts' mid-year forecasts, up to £1bn could remain "unearned" by the end of the year, which is then subject to various distribution processes intended to improve the sector's reported financial position.
As previously reported, trusts were first offered "two for one" incentive payments, which meant they could earn £2 for agreeing to raise their control total by £1 at the mid-year reporting stage, so long as they meet the revised target.
A "one for one" incentive is then offered to trusts that agree and deliver any control total improvement in the second half of the year. The further £200m "bonus pot" will then be distributed to trusts according to the extent by which they exceed their control total, and the level of recurrent savings delivered.
As with last year, leftover monies will go into a "general distribution" pot, which will be accessible to all trusts that agreed a control total. For providers that fall short of their target, the payment will be reduced proportionately for every pound by which they missed it.
At the mid-year point of 2018-19, the provider sector was forecasting a deficit of £558m, against a planned £439m. But the pattern of deterioration in previous years suggests the year end position is likely to be closer to a deficit of £1bn.
Source Date
18 January 2019