Chancellor George Osborne has abandoned his target to bring government finances back into surplus by 2020.
The target has been the centrepiece of the chancellor's economic policy, and the driving force behind the planned public spending cuts set out in the 2015 comprehensive spending review.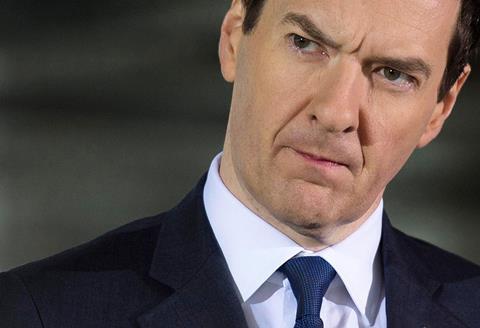 For the Department of Health, unlike other spending departments, the chancellor's efforts to bear down on the deficit have not been translated into real terms budget cuts. They have, however, driven the most sustained restriction in spending growth in the history of the NHS, which has in turn produced a major financial crisis in the health service.
In a speech on Friday, Mr Osborne said: "As the governor of the Bank of England said yesterday, the [EU] referendum is as expected likely to lead to a significant negative shock for the British economy. How we respond will determine the impact on people's jobs and on economic growth. The Bank of England can support demand.
"The government must provide fiscal credibility, so we will continue to be tough on the deficit but we must be realistic about achieving a surplus by the end of the decade. This is precisely the flexibility that our rules provide for."
There is no reason to assume the chancellor's reversal opens up the possibility of any increase in NHS funding during the current parliament – an outcome many in the service had been hoping for prior to the outcome of last week's referendum on EU membership.
Abandoning the surplus target would, however, allow the government to increase public borrowing in response to reduced tax revenues, rather than impose further spending cuts or increase taxes.
The news came as justice secretary Michael Gove gave his first speech since launching his bid for leadership of the Conservative Party.
Mr Gove said: "Government has got to invest more money in our NHS. The people who work in it are heroic. They do an amazing job. But we need to face the fact that we need more money in order to deliver Jeremy Hunt's absolutely correct drive to guarantee even better standards of care.
"I will put my heart and soul into making sure that the care your son or daughter or mum or dad receives is the same I would want for my own family. Which is why I will take all the steps necessary to give the NHS at least another £100million per week by 2020."
It is unclear how Mr Gove would fund this increase.
Analysis published by the Institute for Fiscal Studies in May found that while the "mechanical effect" of leaving the EU entirely would improve public finances by around £8bn, this benefit would be wiped out by lower economic growth and reduced tax revenues.