The total private acute healthcare market is worth £1.47bn, Laing & Buisson analysis says
London market worth 40 per cent of national total
NHS private patient units taking an increasing share of work from foreign embassies
London trusts increased their income from private patient units by 8.1 per cent year on year, with earnings hitting £360m in 2016, new analysis reveals.
A report into the private acute healthcare market by analysts Laing & Buisson put the overall size of the market in 2016 at £1.47bn. It said NHS PPUs were increasing their market share.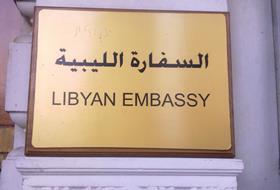 The report also said the NHS was moving to a majority provision stake in the £318m turnover business of providing healthcare to embassies based in London, though the size of this market fell 6 per cent in 2015-16.
The data showed the NHS PPU sector had grown from a turnover of £179m in 2007 and there are now 18 in the capital.
Laing & Buisson chief executive Henry Elphick predicted the independent sector would see a 5 per cent contraction in revenue share over the next year as NHS businesses continued to grow.
He said this was based on factors including "more sensitivity on price, political factors, the trend for hospitals to move 'up the acuity ladder' and the trend to increasing numbers of day case and outpatient treatments, particularly in diagnostics".
The £1.47bn figure for acute care excludes private fees paid to specialists for consulting or diagnostic work outside hospitals, including chemotherapy, fertility work and diagnostics.
The report said the market had been hit by the decline in oil prices, which has affected a lot of the work coming to the UK from the Middle East.
The report said: "Overall embassy revenues declined by 5.9 per cent in 2016, although in the independent hospital sector this was closer to 11.9 per cent.
"The last figure may be understated. It actually appears to have grown by 6.3 per cent across NHS PPUs, which suggests there has been a shift in demand to the perceived lower prices of NHS PPUs."
HSJ reported last year the problems NHS trusts that carried out work from embassies faced in getting paid.
Great Ormond Street Hospital for Children Foundation Trust was owed £30m for work carried out on international private patients and had to take legal action against the Libyan government over an unpaid bill of £1.5m.
Over the next three years, new private facilities are due to open by American operators the Cleveland Clinic and the Mayo Clinic. The latter is in partnership with Oxford University Hospitals FT.