NHS providers have till 8 February to sign up to "control total" financial targets for 2016-17
Only then can they secure a share of £1.8bn "sustainability and transformation fund"
Regulators say "collective urgent action" needed to contain 2015-16 deficit
NHS providers have been given until 8 February to agree to nationally dictated financial targets to secure their share of next year's £1.8bn "sustainability and transformation fund".
Every NHS provider in England has this evening received a joint letter from Monitor and the NHS Trust Development Authority assigning it a bottom line financial "control total" that it must hit or exceed in the coming financial year.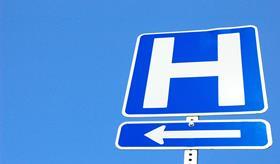 The method used to set these surplus or deficit targets has also been used to allocate all acute emergency care providers with an "indicative payment" from the £1.8bn fund, which has been set aside to bring the provider sector back into the black next year.
The letter warns that these offers of payment from the fund are for "a limited period only" and trusts have until 8 February to accept the offer. In doing so, trusts will accept the conditions attached the payment. This means the regulators – which will soon merge to form NHS Improvement – will expect trusts to make operational plans for 2016-17 that deliver a bottom line "consistent with, or better than" the control totals they have been given.
It says that plans to get the provider sector to break even in 2016-17 are contingent upon it delivering a deficit of no more than £1.8bn in the current financial year, compared with a deficit of £2.2bn that the sector was forecasting last year.
The letter says that "collective urgent action" will be needed in the remaining two and a half months to contain the 2015-16 deficit, and asks providers to consider a range of urgent measures to improve their positions, including a bar on non-medical agency cover for short term sickness absences.
It highlights that the settlement for 2016-17 will put tight constraints on capital expenditure, adding: "We will need to work very closely with providers to develop a capital framework which enables them to operate within the resource available.
"Providers should develop their capital plans for 8 February 2016, distinguishing essential expenditure from strategic investments. This should prepare providers for restrictions to both access to external finance and deployment of existing cash reserves to ensure the NHS does not exceed its capital budget. Providers that have agreed local capital to revenue transfers for 2015-16 will not be disadvantaged by these agreements in 2016-17."
The sustainability and transformation fund was agreed as part of the NHS's settlement in November's spending review. It will be used to improve the financial position of providers in 2016-17, on the proviso that in aggregate the sector breaks even that year.
A "general element" of the fund will be allocated to all providers of acute emergency care, in proportion to the cost of their emergency services as reported in 2014-15 reference costs data.
Another "targeted element" of the fund will be allocated where providers can show they can deliver a better than "one for one" improvement to their bottom line.
The fund will be paid out quarterly, in arrears, based on providers agreeing and then hitting financial and access targets, and developing local sustainability and transformation plans.
Providers given ultimatum over access to £1.8bn bailout fund
1

Currently reading

Providers given ultimatum over access to £1.8bn bailout fund

2