Regulators are due to place another raft of NHS trusts into special measures as a result of their worsening financial position, HSJ has learned.
HSJ understands that discussions are due to start next week with 10-15 providers that have reported significant deteriorations in their finances in recent months.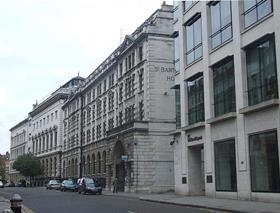 It comes as NHS Improvement admitted that providers will not meet the £580m maximum deficit "control total" agreed at the start of 2016-17, and research by HSJ suggested that initial trust forecasts amounted to a year-end deficit of £970m.
"Financial special measures" was introduced in July when five providers were placed in the regime. A further three trusts entered in October.
Trusts are considered for financial special measures if they have not agreed a control total and are planning a deficit, if they have agreed a control total but are significantly off track, or if there is an "exceptional financial governance failure" such as fraud or irregularity.
Once a trust is in financial special measures, NHS Improvement arranges an "on site process" to identify key issues and agree a recovery plan within a month. It will consider whether further regulatory action is needed, including "removal of autonomy over key spending decisions or changes in leadership".
Providers in special measures will not be able to lead on new care model vanguards or organisational transactions.
To exit the regime a provider must have, as a minimum, a robust recovery plan, and a detailed delivery plan with evidence of significant improvements within two months of the action plan being developed.
The following trusts were placed in financial special measures in 2016:
Barts Health Trust;
Brighton and Sussex University Hospitals Trust;
Croydon Health Services Trust;
East Sussex Healthcare Trust;
Gloucestershire Hospitals Foundation Trust;
Maidstone and Tunbridge Wells Trust;
Norfolk and Norwich University Hospitals FT; and
North Bristol Trust.
Exclusive: Trust sector deficit worsens by £280m
1

2

Currently reading

Raft of new trusts face 'special measures'

3