NHS organisations that want to switch their payment system away from tariff based contracts for elective care are unlikely to be supported by regulators, HSJ has learned.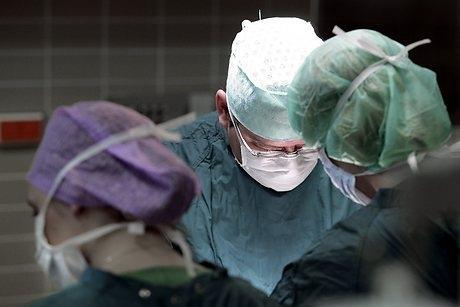 There has been a steep increase in the amount of planned care being commissioned under "block contracts" in the last three years.
However, a recent letter to regional directors of NHS England and NHS Improvement says: "As a general rule we would not expect to see block contracts applying to elective activity, particularly admissions.
"Given our performance we need to maximise the incentive for providers to deliver the activity needed to meet our referral to treatment time targets and, in the event of failure, maximise the flexibility for CCGs to divert resources to other providers capable of doing the work."
The total waiting list for patients awaiting elective treatment in England has ballooned to its highest level in seven years.
Under a block contract a provider is paid a fixed, or partially fixed, overall sum to run one or more services, usually over a year.
Elective care is usually delivered under the payment by results tariff system, where the provider is paid according to the number of treatments or operations it performs.
Oxfordshire Clinical Commissioning Group, which is one of the largest users of block contracts, said it would continue to use them for elective care. Asked about the letter, a spokesman said: "No, this does not cause us concern. Block contracts have proved to work well in our area."
The letter, sent by Bob Alexander, deputy chief executive of NHS Improvement, and Richard Baker, interim national director of commissioning operations at NHS England, also referred to "capitation style whole system" budgets being explored in some areas around emergency and urgent care.
It said: "Whilst this is welcomed, these need to be fully thought through with clear arrangements for risk transfer or shared risk to ensure that this does not fall unfairly on any part of the system. Block contracts that are not well thought through should not be permitted to operate."
HSJ understands that at least one of the troubled health economies being supported by the national bodies in a success regime has been told to use a block contract for all activity next year.
Several of the "vanguard" areas, such Salford, Stockport and Northumbria, are also thought to be considering moving away from the tariff system for all care.
However, other areas which are developing new models of care, such as mid Nottinghamshire and the city of Manchester, said they would not use a block contract for planned care.
Mr Alexander told HSJ: "It has been clear that block contracts have been used inappropriately in some parts of the country and that this may have caused problems with RTT and other access issues. This is why we would only support block contracts for elective care in the most exceptional circumstances.
"Given that some of the most challenged trusts in the country are in success regimes, we are working with them on what we can do differently to transform services for patients.
"For non-elective care, block contracts and risk shares can be helpful but not if they shift risk inappropriately on to one party so, if these are agreed in this round, NHS Improvement will test providers to ensure they haven't taken on too much risk.
"NHSI supports the development of accountable care organisations and the development of new payment mechanisms that support these new models. It does not support placing undue risk on one part of the system in a way that has not been fully thought through."
South Devon and Torbay CCG, another large user of block contracts, said it was unable to comment on approaches while still in negotiation with its providers. A spokesman for the CCG added: "We shall obviously take account of the advice received."