NHS Improvement launches £1.1m procurement for digital supplier to expand "model hospital" system
Model hospital to be expanded over next two years across the health service
Dashboard is gaining "international recognition", says NHS Improvement
The "model hospital" system for measuring trusts' productivity and efficiency is to be expanded over the next two years to CCGs, STPs and ACOs, HSJ can reveal.
Currently operating as a digital prototype, the model hospital dashboard allows acute trusts to analyse and compare performance using seven "compartments", including consultant productivity, staff levels, and sickness and absence rates.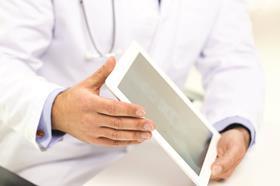 NHS Improvement is seeking to expand the digital information service and has launched a £1.1m procurement exercise to identify digital experts to work alongside its design team and 25 analysts.
The tender document said: "The model hospital portal is currently available in an operational prototype form and has very promising usage, feedback across NHS acute trusts and other provider sectors.
"This procurement will identify our development partner to secure the future development, operational maintenance and scaling of the product."
As a key recommendation from the Carter review to achieve £5bn in efficiency savings by 2020, the model hospital is increasingly used by trusts to deliver cost improvement plans and hit control totals.
The prototype was released to providers in April and has more than 3,200 registered users.
The document said: "It is gaining international recognition as a leading advance in how to deliver continuous improvement to the quality and productivity of patient care in hospitals.
"This planned expansion of the tool is essential to sustain this momentum."
Over the next two years, the successful bidder will be expected to complete the migration of data on the prototype to the new system and build strong IT foundations, which will allow the programme to grow into other NHS sectors.
Financial information will be integrated into the system, such as CIP planning, alongside operational productivity metrics such as weighted activity units, developed by Lord Carter's team to measure hospital output using a single unit.
The model hospital dashboard will also be extended across the provider sector to specialist, community, mental health and ambulance trusts – as well as clinical commissioning groups, sustainability and transformation partnerships, and accountable care organisations.
The new system will be designed for use on tablets and smartphones, covering workforce productivity, procurement, medicines and pharmacy, estates and facilities, corporate services, and diagnostics such as pathology and imaging.
It will also be required to integrate data produced by the Getting It Right First Time programme, which aims to tackle unwarranted variation and improve quality of care.
Following general surgery being the first of 34 specialties to report its findings last week, the model hospital system will be expected to cope with GIRFT data from areas including general medicine, breast surgery and intensive and critical care.
The contract is expected to be awarded in September with work completed by the end of March 2019.
An NHSI spokesman said: "The model hospital has been instrumental in supporting trusts to explore their comparative productivity, quality and responsiveness data, helping them to identify opportunities to improve.
"A large number of acute providers are using the tool as part of their everyday business, to identify opportunities and deliver improvements on the ground.
"Because of the success with acute trusts, we are expanding the tool to include all providers, while building its capability to be an innovative tool that supports the NHS to improve quality of service, patient experience, productivity and efficiency."