Public Health England's chief executive has told councils he is confident they can absorb a nearly 10 per cent cut while making progress "protecting and improving the public's health". 
Duncan Selbie's optimism contrasted with the Association of Directors of Public Health, which last week declared itself "very concerned and disappointed", at the scale of cuts in last week's spending review.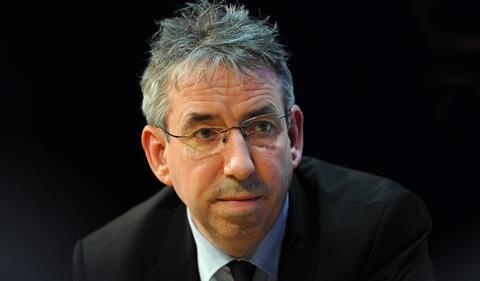 In a letter to councils, seen by HSJ's sister title Local Government Chronicle, Mr Selbie said there would be an average real terms cut of 3.9 per cent each year to 2020-21, equivalent to a further cash reduction of 9.6 per cent in addition to the £200m reduction this year.
From a baseline of £3.5bn, savings would be phased in at 2.2 per cent in 2016-17, 2.5 per cent in 2017-18, 2.6 per cent in each of the two following years, and no change in cash terms in 2020-21.
"Cuts are never welcome, and this is by no means the only challenge that local authorities face," Mr Selbie said.
"However, you and your colleagues have already proved that you are capable of managing reductions on this scale. I am confident that you will find ways of continuing the very real progress of the past three years in protecting and improving the public's health and in working to reduce health inequalities."
ADPH president Andrew Furber said last week the spending review's cuts "will only diminish local authorities' ability to improve the health and wellbeing of their local populations and reduce health inequalities".
The chancellor also announced the government's intention to consult on transferring responsibility for funding public health from the Department of Health to local government when the sector moves to full business rates retention.
Mr Selbie said he had advised ministers "to prioritise stability and certainty for the next two years and concentrate on getting the arrangements right for the transition to full funding through business rates".
He said the spending review had included "a clear signal that the public health grant will be replaced as we move to a model based on retained business rates. [We] will obviously be keen to ensure that any redistribution mechanism reflects health need and does not exacerbate health inequalities".