In his first budget as chancellor, Philip Hammond announced funding for the "most advanced" STPs, upgrading A&E departments and social care.
Here HSJ rounds up all you need to know about the spring budget and its impact on the NHS.
Mr Hammond's budget included a commitment to inject £2bn into adult social care spending over the next three years, with £1bn available in 2017-18.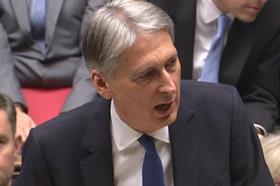 HSJ understands NHS organisations will have no formal influence over how the new social care funding is spent in the next financial year, but that a "tight accountability framework" will be introduced in 2018-19.
A very senior NHS source said hospitals needed to be "quite lippy" about what was required to deliver reduced delayed transfers of care, adding that the funds were enough to "free up 2,000 to 3,000 beds".
The chancellor announced £325m of new capital funding to support the "strongest" STPs.
Mr Hammond said the investment will be spread over three years, with further funding expected to be announced in the autumn budget for more STPs.
However, the increase has been described as "very modest" by experts, considering the significant capital requirements set out in STP documents.
Capital investment of £100m specifically for accident and emergency departments was also announced.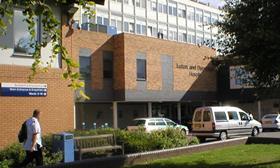 The money is expected to put an urgent treatment centre based on the model of Luton and Dunstable University Hospital Foundation Trust in every A&E in England. HSJ understands equivalents, accounting for local differences, will be permitted.
Mr Hammond said the money "will enable trusts to invest in measures to help manage demand on A&E services", and he gave the example of "onsite GP facilities".
Details of a second government deal to devolve further health powers in London are to be agreed imminently.
It was announced that a new memorandum of understanding on health in the capital will be agreed next week.
It will "cement progress made to date and support London's future plans for preventing ill-health", according to a London devolution agreement published today.
The mayor's office said the MoU will outline how devolution will "lead to better services that meet the needs of local communities".
Spring Budget: What it means for STPs, social care, A&E and devolution
1

Currently reading

Spring Budget: What it means for STPs, social care, A&E and devolution

2

3

4

5