The NHS is facing an "existential crisis" and measures in the Five Year Forward View and sustainability and transformation plans are "unrealistic", Sir Robert Francis QC has said.
He warned it was becoming increasingly clear that the NHS was failing to meet the demands it faces from patients and a "serious decision" needed to be made on funding.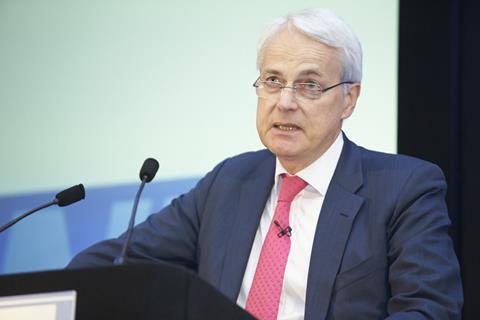 Sir Robert, who chaired the Mid Staffordshire public inquiry, told HSJ: "Let's make no bones about it – the NHS is facing an existential crisis. That may have been said before, but now it really is. I am no health economist, but even I understand what is happening at the moment will not meet the demand from a rising population with increased need, so something has to change.
"None of the STPs provide instant solutions, nor do we know if they are going to provide any solution. In the meantime we can't stop the population or needs growing. The service is running faster and faster to try and keep up and is failing – manifestly failing.
"The danger is that we reach a tipping point – we haven't reached it yet – but there will come a point where public confidence in the service dissipates."
Sir Robert said he believed politicians "genuinely want to keep it going and think it is an important part of national life", but added: "There has been a sort of make do and mend attitude towards all of this to put the evil hour off a bit longer.
"There is a real fight to keep the funding going in the NHS but only at the expense of neglecting adult social care and what goes on in the community. At the end of the day, we as a country have a serious decision to make about where we want our taxpayers' money to go."
On the Five Year Forward View, Sir Robert said it represented an advance in terms of transparency, as it was an independent judgement of what the NHS needed, but he added: "Like all forecasts it is going to be wrong."
He said: "The challenges in the Five Year Forward View, and the measures it predicted would be required to fill the big hole, always struck me as being likely to be unrealistic and I think we are increasingly finding that is the case."
Francis: Top-down pressure on NHS chiefs 'depressingly familiar'
1

2

Currently reading

STP and forward view plans 'unrealistic', Francis warns

3