Funding health infrastructure by way of bonds will significantly support local engagement, lead to new facilities and technologies, and deliver a good return
There will be much written in the successive months on how the NHS should benefit from what may become a post austerity UK economy. The various lobby groups and unions will already be building their case for pay awards and additional staffing. Those with a particular case to save or invest in a service or an existing facility will likewise be honing their arguments to attract additional funding.
It is not for this piece to argue the merits or otherwise of the cases to be made but rather to make the point that an opportunity would be lost if any sight or inference of loosening of the purse strings is used to argue for and maintain the status quo; to keep things as they are only better funded.
The opportunity needs to be taken to harness the ingenuity and positive thinking of those in and around the NHS to fund systemic and sustainable change. A change that reflects the needs of a population that seeks prevention of poor health, maintenance of good health and the effective treatment of adverse health episodes.
Management of health infrastructure
This piece will focus on just one part of that and is an area of ongoing interest of the author; which is how to best fund the development, modernisation and ongoing management of health infrastructure. Again the term infrastructure is used as this encompasses both property and technology, as the two cannot be divorced in healthcare of today.
The need to modernise health infrastructure across the NHS is at last being recognised. It has been some time coming with the last major initiatives being over 10 years ago. It is widely recognised that a generation can be measured as a 20 year span.
In PFI the whole development process was outsourced; from design and planning, through to financing, construction and ongoing maintenance
Given that not much has happened in this space for 10 to 12 years and any project takes about 3-5 years from inception to development then we do not have long before we all are accused as being the lost generation in being able to think about how we deliver health facilities fit for a modern health service.
I do not want to be part of a lost generation.
The Naylor Report has recognised both the need to invest and the value locked in existing assets that could be released to support such investment. It is a very good exposition of "what" needs to be done but much has to be filled in on "how" it needs to be done.
Project Phoenix is waiting in the wings as a means of bringing development expertise into the market and is welcome; however, it needs to avoid being accused of a re-run of private finance initiative and all the downside for the NHS that particular initiative has delivered.
In PFI the whole "development" process was outsourced; from design and planning, through to financing, construction and ongoing maintenance. This has now been shown to be expensive as the early "risky" planning and design stage was undertaken several times through competition and the high risk capital used to fund that competitive stage had a high return attached to it and had to be funded somehow through the project (or if the project was lost then projects elsewhere).
This, together with maximising returns through FM and lifecycle contracts has made the PFI process in health (where assets are "active" and change over time rather than static assets such as roads, tunnels, etc) expensive and inflexible.
PFI was also contractor led rather than development led and it is the development expertise that is required to ensure that any building contractor delivers as required and builds to time and to cost, and if not then penalties are applied. The Design and Planning stages can and should be led in house.
Design teams can be appointed jointly by the end client and the developer to design a facility only once but to the client's and users requirements and then novated to the contractor to build out what is actually needed.
All this leaves financing and this is where the opportunity now resides. Developers will bring their expertise and time and fund this through their balance sheets and equity. But projects still need debt from banks, institutional investors and if available the public sector through Treasury borrowing.
An alternative route
However, there is an alternative route that would not only have the potential for raising significant sums but also engender local support and ownership of hospital and healthcare infrastructure.
A first step though is for government to agree to increase the limits of the Capital Departmental Expenditure Limits. This puts a limit on what the NHS can borrow for Capital projects from any source, whether Treasury borrowing or from private sources. The combination of a relatively low CDEL and the fact that what capital has been available has been raided to address revenue pressures has meant that very little investment in the capital base or projects has taken place in recent times.
A funding mechanism such as this will be a very public demonstration that investing in health infrastructure is important to government, local management and those that work in the NHS
An increase in the CDEL will need to be funded from elsewhere in the public sector but at least it can be seen as an investment and not just spend as the efficiencies set out in Service Transformation Plans will require new technology and efficient buildings in the right place to make them happen. That needs capital, but it is capital that has a return rather than a continuing drain on public finances.
So with an increase in CDEL to allow more projects where can the funding come? The proposal here is an NHS infrastructure bond or series of bonds potentially on a geographical basis. The key to success of such an instrument (s) would be to allow and positively encourage public subscription directly; this would not only ensure returns are distributed widely but also engender local "support" to financing new facilities.
Many countries fund their public infrastructure in this way. Federal Bonds in the US are a well developed method of financing such infrastructure, they are common in Canada and Japan and offer the general public a return and tax exemptions for their investment. In the UK there is a long history from War Bonds to help rebuild critical infrastructure post WW2 through to Housing Associations raising bonds to fund social and affordable housing.
The Treasury potentially will not look favourably on this, as the cheapest way of raising capital for public infrastructure is to issue Gilts (direct Treasury borrowing to fund expenditure). The coupon or interest on a bond is likely to be higher than that on Gilts so the funding will be more expensive.
However, this ignores the opportunity of fostering local involvement and seeing not only a financial return but also a social return as new facilities are developed and delivered. What the recent elections and referenda have demonstrated is that the public are demanding more of a voice over how governments should perform and what are the relative priorities important for people.
The NHS is a clear priority, a funding mechanism such as this, at scale, will be a very public demonstration that investing in health infrastructure is important to government and important to the local management and those that work in the NHS. It will significantly support local engagement, lead to new facilities and technologies, but most of all, if done properly, will deliver a "healthy" return in more ways than one.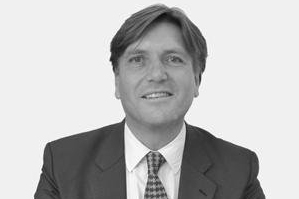 Richard Darch is chief executive officer at Archus Ltd