The planning guidance seeks to balance three main priorities. Scholars of ancient Greek could help with the answer, writes Richard Taunt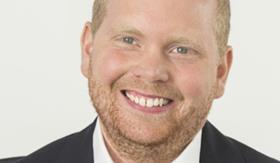 In thinking about the NHS planning guidance it is helpful to know a bit of ancient Greek. The guidance seeks to balance the NHS's three main competing priorities: maintain quality now, transform and improve efficiency for the future, and to do all this while achieving financial balance amid the most austere decade in its history.
While not inevitable, it is hard to avoid trade-offs between these aims. As Simon Stevens has admitted, the job of "how to manage for today while transforming for tomorrow" keeps him awake at night.
So far, the NHS is struggling: 76 per cent of trusts are in deficit, access is declining, and attempts to transform care (in the last parliament at least) didn't live up to expectations. Particularly worrying is the anaemic performance of NHS efficiency (which grew by only 0.4 per cent a year between 2010-11 and 2013-14 in NHS acute providers, against a target of 10 times that), without which finance and quality are set on a collision course.
Changes required
So the guidance is desperately seeking a solution which bucks the trends and enables all three of these priorities to happen; in other words, to thread the eye of the needle. To try and make this happen, the planning guidance proposes two significant changes to NHS power dynamics.
First is how local NHS organisations relate to one another. The guidance requires all NHS organisations within a local area to jointly produce "sustainability and transformation plans" (or STPs) covering the period October 2016 to March 2021. In many ways, place would appear to be a more sensible unit of planning than organisation (as well argued for in Ham and Alderwick's Place-based systems of care).
The challenge will be whether the introduction of a new planning template will be able to overcome the difficulties which have previously prevented aligned local plans. This approach is not 100 per cent new: "all health and social care organisations must work together to develop locally owned and agreed plans" is a line from last year's guidance.
The money is so significant that withholding it would have a catastrophic effect on a local health economy
Which brings us on to the second change – a massive shift of power from local to national. While the guidance asserts STPs are about local leadership, the plans need national approval, without which the area's share of the sustainability and transformation fund (yes, the STF) will be withheld.
But it's clear that the money is so significant that withholding it would have a catastrophic effect on a local health economy. If the plan is not approved, or for providers, if conditions are not met, "access to the fund will be denied and sanctions will be applied."
This is a hardening of the 2016 position compared to 2015, and reflects clear frustration with local organisations' financial and quality performance. Actually withholding the money is highly unlikely, as Dave West articulated in July, "refusing to release funding growth for services in severe distress could visibly damage care access and quality, and could be virtually impossible to justify".
Instead, expect to see each STP being required to have an accountable individual who will be raked over hot coals if plans are off track. It is unclear whether such an assertive stance will deliver the specific outcomes required; evidence on the use of "targets and terror" does show that specifics can be met – although not without a range of unintended side effects.
We await to see how such a centralisation of power can be balanced with developing leaders who "look out not up", and establishing an NHS culture based on learning not blaming. It's worth remembering that NHS finance directors' top concern at the moment is not their deficits – but the morale of their staff.
In addition, there is no ready band of new leaders to whom national organisations can turn to if they want to fire some of the incumbents; already one in 10 NHS trust chief executive posts are not filled on a permanent basis or will shortly be vacated.
Possible or impossible
Which brings us back to the ancient Greek, the language of the New Testament. Scholars debate the right translation of the Bible verse regarding a camel going through the eye of the needle; the ancient Greek words for camel (kamilos) and rope (kamêlos) are remarkably similar.
A rope, if properly pulled apart and dissected, could find its way through the needle
While a camel obviously can't make it, a rope, if properly pulled apart and dissected, could in creative hands, find its way through; it's very hard, but not impossible.
Is the needle we're trying to thread in the NHS difficult, but possible with the right mix of policies – or impossible however much we try?
We already spend less on health and care than most of our European counterparts, and this disparity will grow significantly by 2020. Our social care system is on the brink of collapse, with 400,000 fewer people receiving care than five years ago.
Over a third (38 per cent) of NHS staff report that work-related stress had made them ill in 2014. Yes, planning can be improved, yes, greater efficiencies are possible. But are we sufficiently tackling the bigger question as to whether we need to fundamentally shift our expectations as to what is realistic to expect from the NHS?
Richard Taunt is director of policy at the Health Foundation