Ex-NHS England director appointed to Australian government digital agency
Digital Health Agency has been created to lead "My Health Record" project
Mr Kelsey left England at the beginning of the year to join IT firm Telstra
Tim Kelsey, formerly NHS England's national director of patients and information, has been appointed by the Australian government as chief executive of its Digital Health Agency.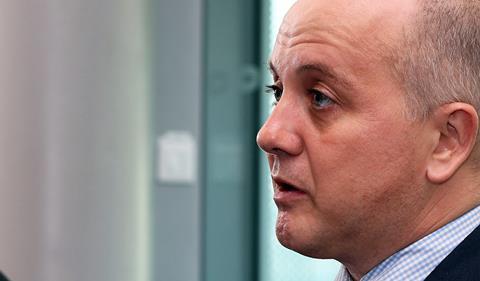 Tim Kelsey at Confed 2013
Mr Kelsey will be responsible for all national digital health services and systems, with a focus on engagement, innovation and clinical quality and safety.
The newly formed Digital Health Agency will operate the government's recently launched "My Health Record", which is a secure, online summary of people's health information that can be shared with healthcare providers, with the permission of patients.
Australian health minister Sussan Ley said she was "delighted to announce that following an extensive national and international search Mr Tim Kelsey has accepted the permanent role of CEO to head up of the Australian Digital Health Agency".
"He is internationally regarded as a leader in digital health, in both the private and public sectors, and has a proven track record in delivery of digital health services," she said.
Mr Kelsey left NHS England at the end of last year and joined Australian based IT company Telstra Health as its commercial and strategy director.
He is due to start his new role at the Digital Health Agency later this month, a statement said.
Mr Kelsey co-founded Dr Foster in 2000, an organisation which pioneered public access to online information about local health services. He later went on to design and launch NHS Choices website.
He was appointed by NHS England in 2012, and was the driving force behind the controversial national Care.data programme.
The project faced substantial delays and public, political and media concern. Government announced last month that the programme would be closed.