The Association of British Healthcare Industries is to start publishing information on complaints made about its members, HSJ can reveal.
In response to questions put to the trade organisation by HSJ, the association said from next January it would publish details of infringements of its code of practice.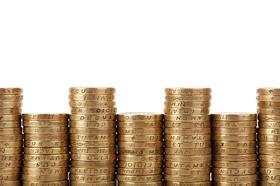 The ABHI confirmed that at present it assesses "three to four potential infringements" a year. The code is intended to make sure suppliers do not take advantage of the fractured NHS procurement process to profiteer.
To date, no complaint has resulted in expulsion from the ABHI with all cases resolved through "mediation facilitated by the chair of the complaints adjudication panel".
The news comes after the ABHI and its equivalent body representing NHS procurement managers defended the industry from claims from former procurement minister Dan Poulter that a "cosy cartel" meant the NHS was ripped off by some suppliers.
Dr Poulter, who lost his ministerial job in 2015, also said industry lobbying at the "highest level" had prevented a plan to order price transparency in the standard NHS contract.
The ABHI said it employed "a dedicated member of staff who takes ownership of the code of business practice function and the resulting member discussions".
The association has 250 members from the sector – comprising 2,600 medical technology companies in the UK – but believes the turnover of its members means it represents the "significant majority of the industry as a whole".
An ABHI spokesman said: "The ABHI's code of business practice, mandatory for its members, ensures the highest standards of ethical practice and professional behaviour are adhered to in interactions with NHS professionals. We have also been vocal in welcoming NHS England's work around managing conflicts of interest in the NHS and the implementation of 'sunshine rules'.
"Last year, Simon Stevens publicly welcomed the work already undertaken on these issues by ABHI. Peter Ellingworth, ABHI's chief executive also sat on [NHS England chair] Sir Malcolm Grant's conflicts of interest taskforce, further strengthening the association's commitment to the issue."