Thirty nine subsidiary companies set up by trusts to manage estates and back office
Carter review identified savings that trusts could make by sharing back office functions
Labour MP says move is 'step down the road to privatisation'
Hospital trusts have set up 39 wholly owned subsidiary companies to run parts of their estate and back office functions.
One Labour MP called the companies a "VAT scam" in Parliament today.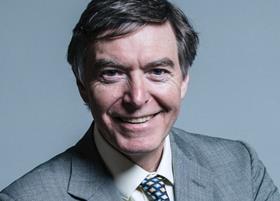 Health minister Philip Dunne said the government expected trusts to publish details about the subsidiary organisations in their accounts and they should not be used for tax avoidance.
His comments followed a question by Labour MP John Grogan who accused Airedale Foundation Trust of cheating the Treasury out of tax by setting up a subsidiary company to run its facilities, estates and purchasing departments.
Other trusts have already done this, such as Barnsley Hospital Trust launching a company in September with the transfer of 140 staff.
NHS Improvement told HSJ there were 27 FTs who had set up the 39 subsidiaries. The regulator does not record what the companies do.
Because trusts can reclaim VAT on costs incurred by the subsidiary companies, Mr Grogan said they were a "VAT scam" that would "cost the Treasury tax receipts and mean new staff will not be on NHS terms and conditions".
Mr Dunne said: "Local NHS organisations are responsible for deciding the most appropriate structures to deliver services to their patients within available resource. Commissioners and regulators are responsible for ensuring NHS providers act in the best interests of patients and taxpayers."
He said a theme from Lord Carter's efficiency review was hospitals sharing back office functions to save on cost. He said: "A number of trusts are creating the right structures to do so. NHS Improvement is aware of 39 subsidiaries that are consolidated within the accounts of foundation trusts at 31 March 2017."
Mr Dunne added: "We have no interest in allowing NHS trusts to avoid their tax responsibilities and guidance was sent to all trusts in September to ensure any TUPE transfers of staff continue to be subject to NHS pensions rules and should not be done for tax avoidance purposes."
Labour MP Justin Madders said the move by trusts to outsource services such as estates and human resources was "another step down the road to privatisation". He claimed the subsidiary companies could be sold off in future.
Mr Dunne said Mr Madders was "yet again seeing privatisation fairies where there aren't any" and this was another example of Labour's "weaponising of the NHS".
A spokeswoman for Airedale FT told HSJ: "The board's decision to set up a wholly owned company was for genuine commercial reasons and not to gain tax advantage."
She said the change would allow the trust to be more efficient and generate income through commercial growth.
The HSJ Strategic Estates Forum is taking place on 20 March at BMA House in London. This is a high-level strategic forum that brings together estates directors, STP estates leads and trust board leaders responsible for the estates function who are developing strategic plans for their organisations and local health economies. The focus of the forum is on issues such as the delivery vehicle for the Naylor Report, the creation of Project Phoenix, advice on establishing SEPs (Strategic Estates Partnerships) and assessing progress of STP estates plans. Sir Robert Naylor, National Adviser, NHS Property and Estates; David Williams, Director General of Finance, Department of Health and Simon Corben, Head of Profession, NHS Improvement are all confirmed as keynote speakers for the event. Register your interest for this free-to-attend event on our website: https://strategicestates.hsj.co.uk/register-your-interest-attending