Measures to encourage swifter sale of surplus NHS land
NHS Property Board kept as part of DHSC but advised by new arm's length body
"Two for one" Treasury match-funding deal on land sales not agreed, but DHSC says central cash injection will be better in many cases
Trusts that sell surplus land will be allowed to "bank" the receipt, according to a government document released today.
The Department of Health and Social Care's response to the Naylor review of NHS property said some NHS organisations do not start to sell surplus land until they have a plan for a new capital development to spend the money on, delaying the selling process.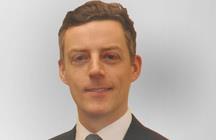 The DHSC said "this can add significant time to the process of opening new facilities and services to patients", and a new "bridging" arrangement will allow trusts to bank the proceeds and draw them down with interest when needed.
The rules around the sale of land formerly owned by primary care trusts are also being changed. The DHSC said it was scrapping the rule that NHS trusts and foundation trusts selling this land must pay half of the proceeds to the secretary of state. This rule will apply retrospectively through to 1 April 2017.
The NHS Property Board, chaired by health minister Lord O'Shaughnessy, will "accelerate" the sale of "smaller and lower risk sites" for housing under its "surplus land programme".
Sustainability and transformation partnerships and the board will be advised by an arm's length body, the Strategic Estates Partnership. A director of this body is due to be appointed "early" this year, the document said.
The document said the DHSC was not accepting Sir Robert's recommendation on a "two for one" scheme, matching each pound raised by a trust in land sales with a pound of Treasury money. The department said cases would be assessed individually and in many cases the Treasury contribution would be higher than the "two for one" rate.
The government did accept a recommendation about improving the data available on NHS estates and said NHS England would work with clinical commissioning groups, the Valuation Office Agency and the two NHS property companies to develop a "comprehensive dataset" on the primary care estate.
The HSJ Strategic Estates Forum is taking place on 20 March at BMA House in London. This is a high level strategic forum that brings together estates directors, sustainability and transformation partnership estates leads and trust board leaders responsible for the estates function who are developing strategic plans for their organisations and local health economies. The focus of the forum is on issues such as the delivery vehicle for the Naylor Report, the creation of Project Phoenix, advice on establishing strategic estates partnerships and assessing progress of STP estates plans. Sir Robert Naylor, national adviser, NHS Property and Estates; David Williams, director general of finance, Department of Health and Social Care and Simon Corben, head of profession, NHS Improvement are all confirmed as keynote speakers for the event. Register your interest for this free to attend event on our website: https://strategicestates.hsj.co.uk/register-your-interest-attending
Exclusive: Pension fund prepared to invest £5bn in NHS estates, says Naylor
1

2

Currently reading

Trusts allowed to 'bank' land sale receipts to encourage development

3