With the new prime minister poised to announce NHS building projects, HSJ has identified 20 of the most significant hospital infrastructure schemes that require big injections of capital funding, often to address pressing problems with care quality.
In his first speech as prime minister, Mr Johnson promised 20 "new hospital upgrades", with government sources indicating NHS capital projects were a priority for his government.
No detail has been given so far, but Number 10 is now expected to make an announcement in the coming days, potentially committing to new building work as well as "upgrades".
Whether it will promise a substantial multiyear capital funding programme for new schemes in the future - as NHS England has called for in recent months - is also crucial.
The government could look to approve relatively small projects, schemes already in the NHS capital approval pipeline, or big new developments - or a mixture of the three.
HSJ's list is not an attempt to identify projects which the government will select, nor to pick out the ones that are most deserving.
But it highlights some of the biggest schemes which would involve replacing some of the worst estates in the NHS, or enable important clinical service reconfiguration.
Some have already been allocated funding but are still trying to get final Treasury sign-off. Others are more embryonic and are looking for an indication of what capital funding could be available for them.
If there are projects you think should be listed here, particularly for mental health, please leave a comment below.
North
Liverpool Women's Hospital (£100m) - There are significant patient safety risks around the current standalone hospital, and £100m is needed to relocate LWH to the new Royal Liverpool Hospital site. Although the clinical case for change has been accepted by regulators, the capital requirements of the plans have been challenged.
Southport and Ormskirk Hospitals (£100m) - The trust currently has paediatrics and maternity located on a different site to adult emergency services, and major reconfiguration is needed to ensure services are clinically and financially sustainable. Much of the estate at Southport Hospital is outdated, and the scheme would require around £100m of investment. A bid for national funding has been submitted but not yet approved.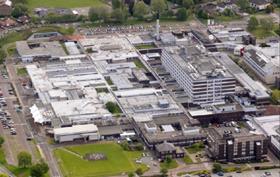 Lancashire Teaching Hospitals (£50m) - A reconfiguration of emergency and planned services in central Lancashire is urgently needed to address safety concerns. But a much larger and more significant programme of reconfiguration is also needed right across Lancashire, to make services clinically and financially sustainable, and to replace hospital estates in Preston and Lancaster which are unfit for purpose. This could involve a new hospital, which could require up to £500m.
Calderdale and Huddersfield (£196m) - A consolidation of emergency and planned services has been allocated around £200m. The project would include a major expansion and new build at Calderdale Royal Hospital in Halifax, and some adaption work in Huddersfield. The controversial scheme has been allocated national funding and is currently going through the business case process.
Greater Manchester (£80m) - A landmark reconfiguration of emergency services is still waiting for up to £80m of funding, despite being approved locally four years ago. The project involves upgrades or construction work at several different hospitals, and is expected to save around 300 lives per year by consolidating emergency general surgery into fewer larger units. It was allocated funding in 2017 but is still awaiting final Treasury sign-off. Several of the region's hospitals are also outdated and need significant investment, such as Royal Oldham, North Manchester and Bolton.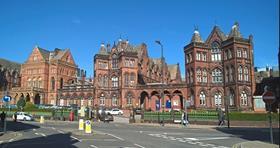 Leeds Teaching Hospitals (£410m) - Much of Leeds General Infirmary (pictured) was built in the Victorian era, and the project would involve major redevelopment of the site. The trust wants to create a dedicated children's hospital, new surgical theatres and an outpatient department, while around five hectares of land could be sold for housing developments. A bid for national funding has been submitted but not yet approved.
South Tyneside and Sunderland (£70m) - A reconfiguration of emergency, surgery and diagnostics services in South Tyneside, Sunderland and North Durham requires around £70m. The project would include a new emergency care centre at University Hospital North Durham, but a bid for national funding has yet to be approved. The trust is in discussions with local authority leaders about securing potential loan funding, but there are doubts as to whether this would be subject to, and would obtain approval from, the Department of Health and Social Care.
Midlands and East
Shrewsbury and Telford Hospital Trust (£312m) - The project would downgrade the emergency department at Princess Royal Hospital in Telford and turn it into a planned care site, while emergency services would be consolidated at Royal Shrewsbury Hospital. The change is necessary mainly due to the trust not being able to safely staff emergency services across two sites. The scheme has been approved locally but referred to the secretary of state. It is the biggest project to have been allocated funding through the sustainability and transformation partnership bidding process so far, but no money has been drawn down yet.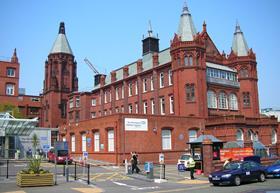 Birmingham Women's and Children's (£450m) - Much of the estate is outdated, with the current children's hospital (pictured) largely housed in Victorian buildings. The trust plans to build a new facility to combine both hospitals, which would also create extra capacity and remove the need for transfers of newborn babies between the sites. The plans suffered a setback when a bid for funding was rejected in December 2018. At the time it was forecasting the project being completed after 2023-24 at the earliest.
West Hertfordshire Hospitals Trust (£350m) - The project would see significant investment at Watford General Hospital, upgrades to surgery at St Albans and a consolidation of the trust's Hemel Hampstead site. Local leaders plan on bidding for this funding later this year, however their plans have angered local residents who have commissioned architects to draw up plans for a new hospital altogether.
University Hospitals of Leicester (£367m) - The trust wants to build a new maternity hospital, the first dedicated children's hospital in the East Midlands, and two new intensive care units with 100 beds, among other upgrades. It also wants to increase the size of Glenfield Hospital by 30 per cent by creating a new treatment centre, which will be the focus of this site rather than acute care. A bid for national funding has so far been unsuccessful.
Cambridge University Hospitals FT and Cambridge and Peterborough FT (£300m) - There is currently no children's hospital in Cambridgeshire and plans to build one were first put forward in 2005. The new hospital would also provide mental health services. A first tranche of funding, worth £100m, was finally allocated by national bodies last year, but has not yet been received. The project requires a further £200m.
London
Hillingdon Hospitals (unknown) - The trust with the second highest backlog of maintenance issues in England, which would require more than £100m to clear. The Care Quality Commission has heavily criticised its patient environments and there are multiple problems with the heating and electrical supplies, along with serious concerns around legionella risk in the water supply. The trust is in the process of developing plans for a new hospital at nearby Brunel University, which would cost hundreds of millions. It is in Mr Johnson's Uxbridge constituency.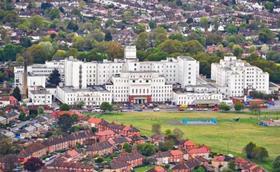 Epsom and St Helier University Hospitals Trust (up to £500m) plans to rationalise its crumbling estate on one site. Many of its wards lack air conditioning, while beds at St Helier (pictured) have to be pushed away from walls when it rains, because water leaks through the brickwork. The trust needs clarity on the levels of funding available before it can go to public consultation.
Imperial College Healthcare (unknown) has the largest backlog of maintenance problems, mainly relating to the St Mary's and Charing Cross sites in west London. The trust has started to see serious operational problems from infrastructure issues like flooding. But national leaders may be reluctant to release national funding for upgrading these sites without the trust first managing to leverage some of its highly valuable land.
Barts Health (£343m) - A major redevelopment of the ageing Whipps Cross Hospital in north east London. Concerns over the estate have been raised by the Care Quality Commission, but the project has yet to be allocated national funding.
Moorfields Eye Hospital (£110m) - The long-planned relocation of the prestigious eye hospital to an NHS mental health site at St Pancras requires £110m, as well as a bridging loan of around £140m. The proposed move is a key part of north central London's transformation plans, as it could help generate a huge land sale receipt from the current Old Street site. It would also enable the mental health services at St Pancras, run by Camden and Islington FT, to move to new facilities on the Whittington Hospital site.
South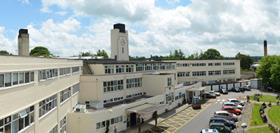 East Kent Hospitals (up to £300m) - Workforce shortages in many specialties have led chiefs to consider two options for acute reconfiguration in East Kent. One option involves a consolidated emergency department, and consultant-led maternity and specialist services at a new hospital in Canterbury. The second option would see emergency and specialist services consolidated in Ashford while retaining an emergency department and maternity in Margate.
Royal Bournemouth and Christchurch Hospitals and Poole Hospital (£147m) - Two years ago health chiefs in Dorset agreed to split emergency and elective services, with emergency care provided at Bournemouth Hospital and elective care at Poole Hospital. Both hospital trusts believe the change is key to the region's future acute care sustainability. National bodies have allocated £147m to the scheme, but a combination of delays caused by business case approval and a legal challenge by campaigners has hindered the scheme's progress.
Royal Cornwall Hospitals (£100m) - The trust wants a new women's and children's unit, but its hopes were dented when a bid for funding was rejected in December 2018. It ageing facilities have been criticised by the CQC and the new development would provide much-needed modern designs and more space.
Article updated to include the Barts Health and University Hospitals of Leicester schemes.