Controversial changes to procurement regulations and the impact of competition law are one of the most important issues facing NHS organisations.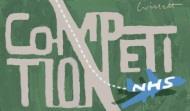 HSJ, in association with business law firm DWF, wants to find out how the new regulations are affecting your organisation.
The controversial "section 75" regulations, which set out the rules for competition in the new NHS landscape, survived a Lords vote in April.
Our survey aims to give the clearest picture yet on whether more services are being procured from the private sector and whether NHS leaders feel the regulations are helping and hindering improvements in healthcare.
What impact are the controversial changes in procurement law having on the NHS eight months on? Are commissioners and providers acting differently because of them − and what does this mean for services?