Poor financial health of providers and commissioners may leave many turning to the Department of Health for additional support in 2016-17, writes Richard Murray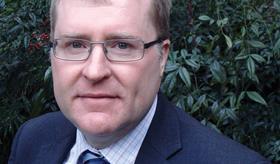 As the accounts for 2015-16 are finalised and planning continues for 2016-17 and beyond, now is a good time to review how the plan for returning the NHS to financial good health is progressing. The regular survey of trust and clinical commissioning group finance directors carried out for our latest Quarterly Monitoring Report tells an uncomfortable story.
The actual plan
Firstly, just to remind ourselves what the plan actually was. For 2015-16, the net NHS provider overspend would be limited to £1.8bn, which the Department of Health would presumably manage by offsetting underspends elsewhere in the health budget.
For 2016-17, another £1.8bn was locked into the new Sustainability and Transformation Fund (STF) to which acute sector providers (where the deficits mostly occur) could apply for support. This money would score as income and once allocated, there was meant to be no net deficit left.
This was backed up by new control totals applying to trusts whether they are in deficit or not. Again, it is probably safe to assume that these control totals added up to a number very close to the £1.8bn available.
Our survey shows just how widespread the efforts have been to manage down the net deficit
That plan soon unravelled. Provider net deficits through 2015-16 quickly exceeded the £1.8bn cap, prompting the DH and NHS Improvement to search for other ways to make up the gap.
This has included looking in the usual places, with NHS England board papers making clear the extra effort from commissioners to increase their underspends. But it has also extended to new and exceptional measures, with detailed guidance issued to providers on how to improve their end of year position and teams sent out to review providers' accounting practices in the hope of unlocking money from their balance sheets (aka 'removing prudence').
Turning first to 2015-16, while we are now waiting to see the full end of year position, our survey shows just how widespread the efforts have been to manage down the net deficit. This includes more than a third of trusts reporting delays or cancellations to capital spending and half looking to release resources from their balance sheets.
Uncomfortable implications
Whether or not these actions prove sufficient to save the 2015-16 overall position, they have uncomfortable implications for 2016-17.
Firstly, none of them tackle the underlying run-rate in providers. This means the NHS has finished the year with underlying deficits probably close to £2.7bn, rather than the £1.8bn planned, a gap that will have to be made up in 2016-17.
Secondly, many of the ways used to cover off the excess provider deficit in 2015-16 are one-offs: they are of no use in 2016-17.
Despite the £1.8bn STF money, more than half of trusts are forecasting an end of year deficit
This is clearly visible in the responses to our survey questions about 2016-17. Despite the £1.8bn STF money, more than half of trusts are forecasting an end of year deficit. When we gross up their forecast position across the sector, the net deficit sticks stubbornly above £1bn – a long way north of the nil deficit hoped for.
Of course, it's early in the year and there is still a lot of uncertainty over the money, but this is hardly where we would want to start, not least as in-year forecasts anyway tend to err on the optimistic side. Given this, perhaps it is to be expected that 45 per cent of trusts have not yet agreed their control totals and more than 80 per cent say they are concerned or very concerned about staying within these totals (though this does include those organisations that think they are still negotiating).
Despite the availability of STF funding, many organisations are still planning to turn to other sources of help. So although many trusts (45 per cent in our survey) are looking to the STF for support, a quarter are banking on traditional sources of financial assistance such as Department of Health loans and Public Dividend Capital, and nearly 20 per cent are looking to delay or cancel capital spending.
If the number looking to the STF appears low, remember that it is not available to mental health, ambulance or community health providers.
So far, this is all about providers. But before we all assume commissioners will get through the year relatively unscathed, we should also note the rising tide of pessimism within the CCG community. Most strikingly, more than 60 per cent of CCGs we surveyed are fairly or very worried about meeting their Quality, Innovation, Productivity and Prevention programme targets, upon which, of course, their financial health depends.
New control totals
So where does this leave us? Whatever has happened to the overall financial position of the NHS and DH in 2015-16, it is clear the NHS has entered 2016-17 with an underlying deficit far in excess of the original plan. This greatly increases the ask for this year, and no doubt lies behind the difficulty in implementing the new control totals and the widespread uncertainty among providers about whether they can meet these totals.
It leaves many still turning to the Department of Health for additional financial support and again looking to delay capital spending plans.
With the STF paid in arrears, dependent upon the delivery of agreed financial and performance milestones, the next test will be whether the national bodies really have the nerve to refuse to pay out their STF allocations to providers if they fail to meet their targets. Cynics believe the outcome of any such refusal will be that the Department of Health will have to cough up instead.
We will soon see if they are right.
Richard Murray is director of policy at The King's Fund. The King's Fund's latest Quarterly Monitoring Report can be downloaded from its website.
NHS providers end year with £2.7bn deficit, HSJ research reveals
1

2

Currently reading

Why the DH may still have to reach into its pocket

3