Given the historically low increases this decade and pressures on health spending, there exists the dilemma of setting health and social care spending on a more sustainable trajectory for the longer term, writes Nigel Keohane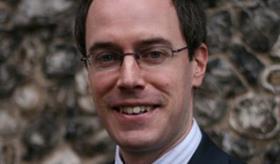 Hardly a day goes past at the moment without concerns being raised about the resourcing of the NHS and social care. We had the chief executive of the British Red Cross speaking of a 'humanitarian crisis' in the NHS.
Then the BBC reported that a quarter of patients had to wait for longer than four hours at A&E with just one hospital hitting its target. The subject subsequently dominated Prime Minister's Questions. Expect more such comments over the coming days, weeks and months.
This is the backdrop: compared to other domestic spending departments, the NHS has been protected from fiscal consolidation since 2010. Nevertheless, increases of around 1 per cent in real terms per year contrast unfavourably to an average of around 4 per cent per year since 1950.
On a second measure – the proportion of GDP spent on healthcare – the UK's spending is receding this decade. And, as Simon Stevens told the Public Accounts Committee this week, healthcare spending per head of the population is also set to fall. Social care has fared even worse in funding terms.
The issue isn't whether the government can find a further £1bn to prop up services this winter. That would merely postpone the crisis for a year. The real – and much more daunting – dilemma is how to set health and social care spending on a sustainable trajectory for the long-term.
Higher healthcare spending is fundamentally a price of societal success and progress. Longer lives and a growing population require more resources. Technological advances mean better medicines and treatments.
The benefits are huge – we live healthier lives into old age, access to treatments is expanded and well-being can be enhanced. The economy benefits too as fewer people drop out of the workforce due to ill-health and people can work productively for longer. Higher levels of funding for healthcare should be a price worth paying.
The on-going and cumulative effects of such forces over time mean that a systematic, long-term and stable spending target and calculation may deliver a better trajectory for future healthcare spending than short-term tactical reviews. For this reason, a recent Social Market Foundation paper looked at the potential merits of a healthcare spending target to mirror those in international aid and defence.
The benefits could be significant. In the first place, a target could ensure that spending levels better reflect the underlying expenditure needs in healthcare as these change over time due to factors such as a growing population, an ageing demographic and rising expectations for new treatments.
Second, a spending target could provide greater certainty to commissioners, and to investors in the UK's health economy and life sciences industry, which currently has a turnover of £60bn and which accounts for a fifth of all R&D spending in the UK. Third, a spending commitment could be a political win as well: nine in ten of the public report that the NHS is inadequately funded.
There are pitfalls to sidestep. A target that simply tracks GDP would necessitate reductions in spending during economic downturns – a form of determinism that would be unhelpful. It could also be too bouncy. Meanwhile, aiming to hit the spending levels of other countries would leave the UK exposed to changing political and economic conditions in comparator countries, which might have little relevance here.
For such reasons, the SMF analysis points to a hybrid target as the preferred option. A new 'NHS Funding Rule' would obligate governments to increase spending levels in the NHS and social care by a minimum of the rate of GDP growth each year.
This would increase healthcare spending by an estimated £7bn by 2020/21 above current projected levels. This rule would be a rolling commitment and would apply to spending across both health and social care.
Alongside this, we suggest that governments should set out a small number of 'Priority Care Commitments' – commitments to improve specific care outcomes over a five-year period, for instance in areas where the UK performs comparatively poorly, such as cancer survival rates. Outcomes in these areas would be reviewed annually, and the government would be required to increase funding levels if necessary improvements on these objectives did not arise.
To have any bite, such a mechanism would need to be underpinned by accountability and transparency. The Office for Budget Responsibility is already well-placed to monitor and report on healthcare spending levels, but we also need an equivalent body to oversee healthcare outcomes and performance. Enacting the target into legislation would help establish the target as a rolling commitment.
Such a policy would not resolve the immediate funding shortage this winter – but it would reduce the risk that we are still facing winter crises in 2020 and 2025.
Targeting Better Health was written and published by the SMF with funding from AstraZeneca.
Nigel Keohane is research director at the Social Market Foundation