As part of the third and final report from the Commission on Hospital Care for Frail Older People we set out the key questions that citizens, MPs, and care providers must be asked to improve care.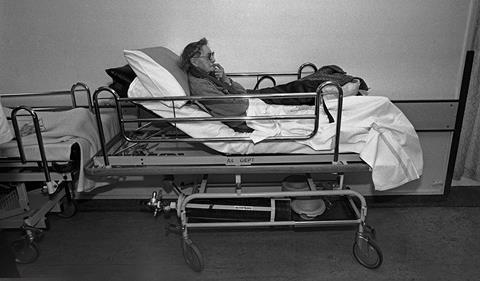 Commission on the hospital care of the frail elderly
Questions for citizens
1. Are you aware of the current costs of health, social care and housing provision, and of changes in life expectancy?
2. Have you made plans for your own care as you get older, including your wishes for end of life care, and discussed them with friends or relatives?
3. Are you willing to support your future care needs financially?
4. Do you know who your neighbours are and, if they are older, whether they need any help?
5. Have you considered the mutual benefits of volunteering in activity for older isolated people in your local community (including care homes), including the insights it would bring and the skills it would develop?
6. Do you understand that frail older friends or relatives who need hospital care should a) be seen by specialists, b) have minimal ward moves and c) get treatment and discharge plans made shortly after admission?
Questions for MPs and local councillors
1. Do you understand the pathways, gaps and handovers experienced by your older constituents who need health and social care?
2. Would you support change to the health, social care and housing in your constituency to improve the care of older people overall?
3. Do you understand the problems faced by health, social care and housing agencies trying to negotiate the organisational boundaries on behalf of older people?
4. Do you understand the relationship between constraining health and social care funding and improving provision, and do you explain this clearly to your constituents?
5. Do you understand that desirable investment in community care may not mean you can disinvest commensurately in hospitals?
Questions for Ministers
1. Have you personally followed the care pathway of an older service user trying to navigate the health, social care and housing system?
2. Do you understand how money flows around the health, social care and housing system and the built-in inefficiencies and waste, such as failure to spend £100 on a social care budget for grab rails ultimately costing the NHS £3,000?
3. Do you understand the variation in care provision for frail older people across the country?
Questions for care providers
1. Have you read any of the key reports into care for frail older people (in hospital, in the community and in residential care)? If so, have you implemented any of the findings?
2. How do you share good practice across your unit or organisation? Are you greedy to adopt or steal good practice?
3. Are you aware that preventing older people - including those with dementia - from remaining as active as possible is harmful, if well meaning?
4. Given that hospitals are effective, full and important, how will you give confidence in the alternatives to acute care?
5. Is there duplication across your departments, boundaries and organisations, and if so, what are you doing to make such duplication a "never" event?
HSJ commission final report: Are you doing enough for frail older people?
1

2

Currently reading

Questions to ask to improve frail older people's services