Income from private patients will be key factor determining case for Heatherwood Hospital rebuild
An eight bed ward would create an "added income stream"
"We are definitely not going to be asking our consultants to undertake private work rather than NHS work," trust says
The business case for a proposed hospital rebuild depends on its medical consultants carrying out more of their private work at the site, the trust's board has heard.
Frimley Health Foundation Trust acquired Heatherwood Hospital in 2014 as part of its takeover of Heatherwood and Wexham Park Hospitals FT.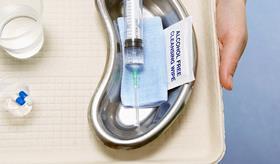 Frimley says Heatherwood Hospital, which provides a range of inpatient and outpatient services including endoscopy, antenatal, paedeatrics, surgical and physiotherapy clinics, is not fit for purpose. It plans to demolish it and build a new facility on nearby woodland.
However, Frimley Park's latest board papers from May state that the business case for building the new hospital "relies on the consultants undertaking more private activity than is currently undertaken on site".
"We are expecting that consultants who currently carry our private work elsewhere will utilise the private facilities at Heatherwood", the trust told HSJ in a statement.
This will create an "added income stream for the trust".
Concerns about the cost of rebuilding Heatherwood have been raised after the expected costs rose from £72m to £90m within the space of year.
The trust blames a revised evaluation of the type of services it would need to provide for the hike in price.
Money from land sales, trust capital funds and a Department of Health loan will cover the bulk of the £90m, HSJ understands.
However, the final full business case "will need to be scrutinised by our board to ensure we are confident that it stacks up financially", the board papers say.
"We already know the finances are quite finely balanced, which is why we will need to ensure that it includes an income stream from private work."
Asked if the trust's private work would affect the waiting times of NHS patients, a trust spokesman said the private work by consultants would not be at the expense of NHS patients.
"We are definitely not going to be asking our consultants to undertake private work rather than NHS work," he said.
All consultants at the trust "will need to remain fully committed to their NHS contracts".
The most recent figures show the FT had 2,582 NHS elective patients waiting more than 18 weeks – up from 784 three years ago.
The current Heatherwood proposal, which is still awaiting planning permission from the local council, includes an eight bed private wing. There are already private units elsewhere in the trust.
Many of the trust's private patients come from the Ascot area, where a "high proportion of people have access to private healthcare insurance", the trust said in a statement. "This has proved a very successful model… with profits going in to NHS care," it added.
The trust earned £11m from private patients last year. Total income for the trust for the year 2015-16 was £624m
The council's decision on whether to approve current plans for the new hospital is expected at the start of June, following months of delay.
Source
Information provided to HSJ and board papers