Public governors on trust's council to be reduced from 27 to 15
Frimley Health says this will save money, "although this is not the driving reason"
Trust says too many governors leads to "disappointment, frustration, lack of engagement and a suboptimal experience for everyone"
A trust rated outstanding has decided to cut its number of public of governors by nearly half "to be more effective" in delivering year one of its sustainability and transformation plan.
Frimley Health Foundation Trust's board voted last month to reduce the number of public governors from 27 to 15, the number of stakeholder governors from six to four and the number of staff governors from four to three.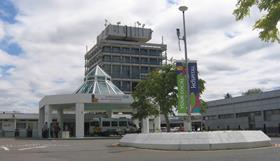 A report for the board said changes in the health and social care systems and the need to deliver the first year of the Frimley Health and Care STP "require us to work in very different ways".
This, combined with a "very challenging and demanding period" for the trust, meant the council of governors needed to be more effective in carrying out its role, the report said.
The document describes several challenges facing the trust, including the STP, a tighter financial envelope driven by capped contracts, and major development programmes at Wexham Park and Heatherwood Hospitals.
The trust inherited Heatherwood and Wexham Park Foundation Trust's governors when it acquired the provider in 2014.
A high number of governors – 37 in total – has meant that board of directors and council of governors meetings can sometimes have up to 54 people attending.
"The latest changes we have approved will allow us to give better support to our governors and enable them to work more effectively, both as individuals and collectively," the trust said.
A reduction in the number of governors will also save on costs, "although this is not the driving reason", the report noted.
The plan is to lapse the seats that are coming up for election in October and for the changes to take effect from 1 November.
Of the four stakeholder governors left, one will represent the Ministry of Defence Hospital Unit, which was established at the trust in 1996. The other three will be allocated between Surrey, Hampshire and Berkshire.
The three staff governors will represent Frimley Park, Wexham Park and Heatherwood hospitals, alongside other community hospitals.