A community trust and mental health trust have announced plans to merge and will switch to joint leadership next year.
2gether Foundation Trust and Gloucestershire Care Service Trust, whose combined patch stretches across Gloucestershire and Herefordshire, will appoint a joint chief executive and chair by December.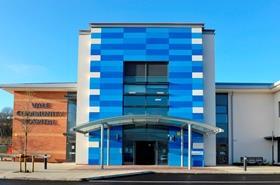 This will set in motion consultations with staff about the best way forward to merge.
In a joint statement, 2gether chief executive Shaun Clee and GCS chief Katie Norton said: "It has become increasingly clear, both locally and nationally, that there is no health without mental health and that a combined provider of mental and physical services could benefit many of the people we separately support."
Ruth Fitzjohn, chair of 2gether, and GCS chair Ingrid Barker added: "It will also enable us to offer a better service to our healthcare partners – such as GPs and the acute hospitals – as well as other statutory and voluntary agencies."
The trusts, which together employ more than 5,000 staff, said the joint chief executive and chair will start in January.
2gether, which provides mental health services, has a £113m income and is rated good by the Care Quality Commission. GCS, the county's community trust, has a £112m income and is rated requires improvement.
Both trusts recorded small surpluses in 2016-17.
Source date
20 September 2017