The Food First project has been tackling malnutrition by encouraging good food rather than dietary supplements, offering a better service for residents into the bargain. Paul Dinsdale explains
Most of the UK population can afford to eat healthily, but a growing number of people are at risk of a condition which many of us still associate with the Victorian era and the depression-hit 1930s.
According to recent figures, around one million people a day living at home in the UK are currently estimated to be suffering from malnutrition, and these figures do not include those in residential or nursing care.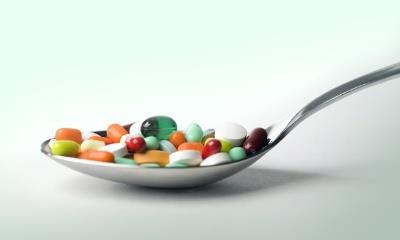 In recent years, the NHS has addressed the growing problem of malnutrition among hospital patients, where trusts have control over the dietary content of food served to patients. However, in the community setting, this has proved to be a more difficult problem to tackle, as many residential care homes are run by independent providers.
At the same time, primary care trusts are now finding they are spending increasing amounts of their community services budgets on oral supplements, which are used with many elderly people at risk of malnutrition.
Addressing the real issue
The Food First programme has been attempting to tackle the problem since 2009. The project, led by two registered dietitians based at Bedfordshire PCT and hosted by South Essex Partnership Trust, has recently been recognised with an award by the chief health professions officer in the Advancing Healthcare awards.
The programme began as a small-scale project and has been extended to three PCT areas. It aims to help residential care homes for elderly people improve the standard of food given to residents, rather than rely on oral supplements to "top up" their food intake. As a result of the project, 95 per cent of care homes report they have changed their food practices since working with the PCT's dietitian team.
'The main thing we've learnt from leading the project is how difficult it is to get malnutrition on the agenda for other health and social care professionals'
"Over the last few years, the medicines management team at the PCT realised that spending on oral nutritional supplements, which are mainly prescribed by GPs, was increasing steeply, and we were looking for ways to control costs,' says Cathy Forbes, Food First project lead and an advanced specialist dietician.
"We realised that the best way to reduce the need for oral supplements was to ensure that care homes were providing a high standard of dietary intake for residents, rather than falling back on oral supplements, and that it would be much healthier for patients. We also quickly understood that in only tackling the issues around inappropriate prescribing [of oral supplements by GPs], we were just 'sticking a plaster' over the problem of malnutrition and not addressing the real issues.
"So we set up a scheme to support staff working with vulnerable service users across health and social care. This includes individual nutritional care plans for service users, promoting a 'food based' approach to malnutrition, reducing inappropriate referrals to healthcare services and allowing social care staff to take appropriate first line action themselves."
Ms Forbes' colleague Leanne Fishwick adds: "The main thing we've learnt from leading the project has probably been how difficult it is to get malnutrition on the agenda for other health and social care professionals. To deal with this, we have tried to link the project to the key priorities of the NHS and the organisations we are working with."
Checking food standards
The project has been funded until now by the medicines management teams in Luton and Central Bedfordshire, which reckon that the initial start-up costs of the project will be offset by the long-term reduction in prescribing costs for paediatric or elderly nutritional products.
The Food First team has now carried out a pilot project along the same lines within mental health services in Bedfordshire and South Essex for service users. The trial is being evaluated and it is hoped that it will continue.
'If residents are eating better food, they're more alert, happier and will stay in the care home for longer'
As part of the programme in the South Essex Partnership Trust area, which covers a population of 350,000, the Food First team has a regular system of inspections of care homes food standards. After initially working with the managers and caterers in homes on menus and nutritional requirements for residents, they visit homes on a weekly or fortnightly basis to check that standards are being maintained and to advise on any problems.
The homes are given a certificate of food nutritional quality, which they can display publicly, and, in extreme cases, where standards fall, the team can withdraw the certificate.
"Obviously, most independent providers want their residents to eat good food, based on sound nutrition, and they realise that if residents are eating better food, they're more alert, happier and will stay in the care home for longer, for which they get paid, so there's a financial incentive too," says Ms Forbes.
Nympha Castillo, a senior carer at the Little Bramingham Farm care home in Luton, which has 24 residents, says that it has benefited hugely from working with the Food First team. "We have a number of residents who are regarded as at high risk from malnutrition, and in the past we've used oral supplements with them. But since we've redesigned our menus to give better nutritional content, we've had to use these much less.
"Our residents also seem much more alert and enjoy their food more. We offer a choice of two dishes each day and two desserts, and they can also have fruit afterwards if they choose. We also use more milkshakes, and smoothies made with real fruit."
Family meals
The home also encourages families of residents to come and eat with them, where advance notice is given, as social settings can often influence how much elderly people will eat.
Similar schemes are now being run in other areas of the country, including Darlington and Durham PCT and Leicester PCT areas, as the rising cost of oral supplements continues to put pressure on budgets.
Meanwhile, the British Dietetic Association, the professional body for registered dietitians, has launched its own campaign, called Mind the Hunger Gap, to make health and social care professionals more aware of the problem of malnutrition.
The association states: "We want to coordinate with other organisations in tackling the problem and we are currently working closely with Carers UK on ways to improve nutrition for vulnerable people.
"Around 20-30 per cent of our members work in the community and they have seen a steep rise in the number of people suffering from malnutrition in recent years. We can demonstrate to our colleagues in social care that we can tackle these issues cost-effectively, and this is crucial, especially at a time when the NHS and councils are having to save money."
Find our more