Great Ormond Street Hospital for Children Foundation Trust is taking legal action against the Libyan government over unpaid debt, HSJ can reveal.
HSJ reported earlier this week that the world famous hospital was owed £30m by international private patients and was taking legal action to recover £1.5m from one government.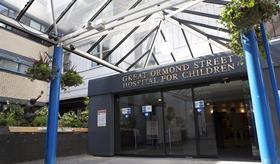 The trust would not confirm the identity of the debtor but HSJ understands the country is being pursued for the sum by the trust's lawyers.
A spokeswoman confirmed that the organisation is not currently accepting private patients referred by the Libyan government.
The trust would not confirm whether the work it carried out for Libya was before or after the country's civil war began in 2011.
In 2016-17, £55m of the trust's £444m turnover was accounted for by international private patients with many of them referred by the embassies of foreign governments based in London. The age of some of the debt has been a concern to senior management.
In a statement, the trust said: "GOSH is proud to be able to offer treatment to very sick children from more than 90 countries who are unable to receive highly specialist care in their home country.
"We have robust guarantees in place to ensure that debt is recoverable and always take action on any unpaid debts."
The Libyan embassy had not responded to HSJ by the time of publication.
A spokesman for the Foreign Office said: "The Foreign Office has raised these debts on a number of occasions including at the highest levels with the Libyan authorities in London and Tripoli. We will continue to press for payment and expect all diplomatic missions to settle debts promptly."
The trust said the growth in its private patient income year on year exceeded the increase in uncollected debt and the £1.5m was less than 1 per cent of the income its private and international private patients had brought in last year.
Source date
21 September 2017