PERFORMANCE: Monitor has launched an investigation into Great Western Hospitals Foundation Trust's accident and emergency performance.
The regulator wants to find out why the trust has experienced problems in its emergency department, which were flagged in a Care Quality Commission report yesterday.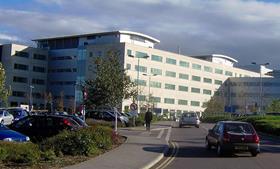 The CQC inspection report rated both the trust and its urgent and emergency services as "requires improvement".
Sir Mike Richards, the CQC's chief inspector of hospitals, said low staffing levels had compromised patient safety in A&E and resulted in people "queuing in corridors".
Inspectors found the trust had struggled to manage patient flow through Great Western Hospital in Swindon.
The trust's bed occupancy rate was higher than the England average. While there were fewer cancelled operations than the average, there were high numbers of patients who could not be discharged because there was nowhere appropriate for them to go.
The CQC also found that the layout of the emergency department meant patients, including children, "were not adequately observed", which posed "unacceptable risks to patient and staff safety".
The Monitor investigations will look at the trust's planned changes and consider whether they will happen quickly enough.
Claudia Griffith, Monitor's regional director, said: "Patients in Swindon and Wiltshire expect effective and quality care when they visit A&E; key to that is having the right amount of staff with the right skills to provide emergency care, and a well designed and run emergency department."
"We welcome the trusts openness to receiving support from Monitor and the CQC, and will work closely with them to understand the challenges they have faced so far and what can be done to help them in the future."
Trust chief executive Nerissa Vaughan said: "We've started to build on improvements already underway across the trust.
"I'm also confident that together as a local healthcare system we can make further improvements to the areas we know will make the biggest difference to the experience of our patients and the working lives of our staff."
Source
Source date
19 January 2016