Former NHS Digital director takes NHS job after two years in private sector
Beverley Bryant to be chief digital information officer across Guy's and St Thomas' and King's College Hospital Foundation Trusts
Role comes after two years with IT firm System C
A former national IT director is returning to an NHS role after two years in the private sector.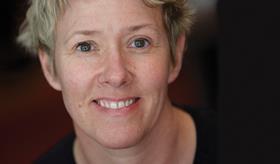 Beverley Bryant will take up a role as chief digital information officer at Guy's and St Thomas' and King's College Hospital Foundation Trusts in September.
She has been chief operating officer at System C & Graphnet Care Alliance since leaving NHS Digital, where she was director of digital transformation, in 2017. She had been in post at NHS Digital for a little under a year before her departure was announced.
The joint appointment across south London's two largest trusts follows the appointment of GSTT chair Sir Hugh Taylor as interim chair of King's College Hospital Foundation Trust.
Earlier this year, GSTT published a contract notice for a new electronic health record that could potentially include both trusts.
The £1.6bn-turnover organisation was due to issue invitations to tender to bidders by 10 July. It had not disclosed who had bid as this article went to press, but the appointment of a joint head of IT suggests a single operating system across both trusts is likely.
In a statement about her move, Ms Bryant said: "Those who have worked with me know that I have been on a personal crusade to drive digital transformation in the NHS for many years. I am really excited to be given this opportunity to help lead King's and Guy's and St Thomas' on their transformation journey."
The contract notice for the new IT system has an estimated value of £175m, and the trust specified it must also include an option for being shared with the Royal Brompton and Harefield FT. The specialist heart and lung centre is looking at moving from its main site in Chelsea to a new hospital to be built on land owned by GSTT.
Interim chief executive and medical director at Guy's and St Thomas' FT, Ian Abbs said: "The rise of digital technology is becoming increasingly important in every aspect of our work, whether that's the delivery of high quality clinical care, providing the administrative services our patients expect, or ensuring our support services are as efficient and effective as possible.
"Beverley's strong strategic leadership is therefore essential to realising our ambition and meeting the rising expectations of our patients."
The chief executive of King's Professor Clive Kay: "With digital technology and applications becoming seamlessly integrated into people's everyday lives, it is critical that King's ensures that our patients can access their information and our services easily and equitably,
"Beverley's broad and extensive experience at the intersection between healthcare and technology will enable King's to develop and deliver a digital strategy that will support and enhance our long term plans and benefit both our patients and our staff."
In a statement, System C's joint chief executives Markus Bolton and Ian Denley said: "Beverley has made a fantastic contribution over the last few years and we are very sad to see her go.
"However, we have always known that Beverley is NHS through and through and that we only had her on loan. Her new role is a great opportunity for her at the sharp-end of transformation and we have no doubt that she will go on to make a big difference there too."