All 15,000 staff at Guys and St Thomas' Foundation Trust encouraged to take their breaks
Campaign based on research evidence link to patient harm from fatigue
Staff can benefit from a 20 minute nap at night and reduce clinical errors
All 15,000 staff at one of the country's leading hospitals are being encouraged to take their breaks – including sleep during night shifts – to protect patients.
Guy's and St Thomas' Foundation Trust has launched its new policy today, after work by one of its consultants highlighted evidence that staff taking breaks and sleeping for short periods made fewer errors in care.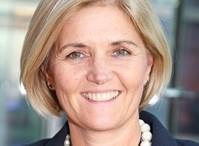 The trust has told directors across its London hospitals to ensure staff get their breaks and at night have the chance to sleep for up to 20 minutes. Staff who struggle to take breaks are being urged to report it and escalate it to their line managers.
HSJ reported on the work of Mike Farquhar, a consultant sleep specialist, last year when his survey of 480 junior doctors from 150 hospitals showed many were threatened with disciplinary action if they were caught sleeping on night shifts and breaks were not encouraged. This is despite evidence and guidelines from royal colleges which is more than a decade old.
The Department of Health and the Care Quality Commission have backed Dr Farquhar and said staff should get their rest breaks in the interests of patient safety.
Guy's and St Thomas' chief nurse, Dame Eileen Sills, said it was time to end the "heroic" culture in the NHS. She said: "It is not acceptable to work the hours our staff do without taking a break. We have created a culture in the NHS where it is heroic to work long hours without taking your break. We are trying to say to our staff that it is heroic to actually take your break.
"We do not want our staff to get sick. If you look after your staff they will look after the patients."
Staff at the trust are being asked to plan their breaks during the day, and managers and directors have been asked to lead by example to change the culture. Staff working at night are being given advice on sleep rest and Dr Farquhar talks to junior doctors about sleep when they start at the trust.
Dame Eileen added: "We want people at night to take a break and we are saying it is OK to take a 20 minute nap. We are asking directors to find areas around the trust for their staff to go to for that quiet time.
"There will be areas where there aren't enough staff, where you can't get a break. We can't say this will be achieved 100 per cent of the time, we can't fix this overnight. But is it right that we have staff who are responsible for patient's lives working at a pace without a break?"
She said other trusts needed to come up with their own solutions, but added: "We are governed by health and safety legislation. This issue has been too easy to ignore for too long."
In 2006, the Royal College of Physicians issued evidence based guidelines that said a nap of 20-45 minutes during night shifts was essential to tackle fatigue. It warned that working at night increased the risk of poor decisions and mistakes.
This was backed up by the Royal College of Nursing in 2012. It issued its own support for nurses working nightshifts and recommended employers support "power napping".
Dr Farquhar said: "Where health services are under increasing pressure, even basic measures to support staff can be difficult to achieve. Nevertheless, attention to appropriate adequate rest, and other factors, to improve performance during night shifts are not areas where compromise can safely be made.
"The attendant risk of fatigue related error rapidly escalates when working in pressured medical environments. It is paramount this is acknowledged and actively supported by senior healthcare and clinical leaders. Breaks for staff are not a luxury, especially when doing busy or intense night work."