Commissioners set to decide against plan for new critical treatment hospital in Hampshire
Review in favour of centralising acute services at Basingstoke and making Winchester site a local general hospital
Clinicians and trust managers "not currently convinced" this option would provide as high quality a service
A foundation trust chief has said the provider is "naturally disappointed" that commissioners look set to ditch plans for a new acute hospital.
Hampshire Hospitals FT's hopes of building a £150m critical treatment hospital on land south of Basingstoke appear to have been dashed after a review found it was unaffordable.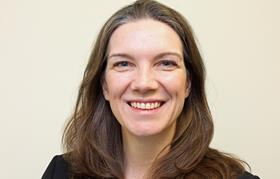 At a joint meeting today, North Hampshire and West Hampshire clinical commissioning groups will decide whether to proceed with the review's recommendation – which is to work towards centralising the trust's acute services at Basingstoke and North Hampshire Hospital and downgrade Royal Hampshire County Hospital in Winchester to a "local general hospital".
The review was carried out by the CCGs, the trust and McKinsey & Company.
Trust chief executive Alex Whitfield said the trust was "naturally disappointed" and maintained that a critical treatment hospital "is the option which provides the best quality of patient care".
"The joint work… recognised that this proposal would improve quality and accessibility for our patients, but has concluded that it is not affordable with the current ambitious assumptions around spending less on hospital services," she said.
Plans for the hospital included treating patients with heart attacks, strokes and major trauma; running a centralised, consultant led maternity service; and co-locating a new cancer treatment centre.
The trust does not own the site but received planning permission in 2015, which is valid until 2019.
The review said centralising acute services at Basingstoke, which would maintain elective and inpatient care services, and making Winchester a local general hospital was the least costly option, had the least negative impact on the workforce and was the easiest to deliver "within 3-5 years".
However, clinicians and managers at the trust "are not currently convinced" this would provide as high quality a service as splitting acute and elective care at different sites, the review said.
A trust spokesman said centralising in Basingstoke would make it harder for patients in the south of its patch to access acute services, and added: "The benefits of more patients being treated in a single location would not be achieved.
"The critical treatment hospital is central and so more patients would have this as their nearest acute hospital.
"Moving to one of our existing sites does not feel as if we are treating all our population equitably."
He said there is limited space on the trust's current sites in Basingstoke and Winchester, and carrying out building work there would be "far from ideal".
The review acknowledged the concern that the preferred option may cost far more than planned if the local system does not deliver forecast levels of savings – such as a 3.5 per cent reduction in unplanned activity and 28 per cent reduction in patients' length of stay between 2016-17 and 2019-20.
It said the review programme board accepted further work is required to explore the preferred option. As part of this work, a review of the Basingstoke site is being carried out by the Oakleaf Group, which is expected to be completed by the spring.
The review acknowledged the possibility that the sustainability of the building is significant with an associated higher capital cost than currently estimated.
The HSJ Strategic Estates Forum is taking place on 20 March at BMA House in London. This is a high-level strategic forum that brings together estates directors, STP estates leads and trust board leaders responsible for the estates function who are developing strategic plans for their organisations and local health economies. The focus of the forum is on issues such as the delivery vehicle for the Naylor Report, the creation of Project Phoenix, advice on establishing SEPs (Strategic Estates Partnerships) and assessing progress of STP estates plans. Sir Robert Naylor, National Adviser, NHS Property and Estates; David Williams, Director General of Finance, Department of Health and Simon Corben, Head of Profession, NHS Improvement are all confirmed as keynote speakers for the event. Register your interest for this free-to-attend event on our website: https://strategicestates.hsj.co.uk/register-your-interest-attending
Source
CCG governing papers; trust statement