98 per cent of junior doctors vote in favour of strike action
Chief medical officer says severity of strike action is a "step too far"
BMA offers talks with government via conciliation body Acas
Junior doctors have voted overwhelmingly for strike action over government plans to impose a new contract but have also called in the Advisory, Conciliation and Arbitration Service to offer talks with the Department of Health.
Announcing the results of its ballot of 37,155 junior doctors, the British Medical Association said more than 98 per cent of the 28,300 who voted in the ballot supported full strike action. Ninety-nine per cent backed action short of a strike.
Turnout in the vote was 76.2 per cent.
The BMA said the vote was a "resounding mandate" to strike but hoped the involvement of Acas would lead to new talks with the DH and NHS Employers.
A decision to call for strike action was criticised by chief medical officer Dame Sally Davies. She said: "I recognise the strong feeling of junior doctors and will always support them as the future of the NHS, but the severity of the action the BMA proposes is a step too far. I urge junior doctors to think about the patients that will suffer and I ask the union to reconsider its approach."
The proposed dates for industrial action are:
8am 1 December to 8am 2 December – emergency care only.
8am to 5pm, Tuesday 8 December – full walkout.
8am to 5pm, Wednesday 16 December – full walkout.
BMA council chair Mark Porter said: "We regret the inevitable disruption that this will cause but it is the government's adamant insistence on imposing a contract that is unsafe for patients in the future, and unfair for doctors now and in the future, that has brought us to this point.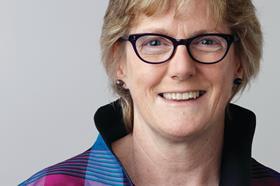 "Patients are doctors' first priority, which is why, even with such a resounding mandate, we are keen to avert the need for industrial action, which is why we have approached Acas to offer conciliatory talks with the health secretary and NHS Employers to clarify the conflicting information coming from government over the past weeks.
"Our message to [the health secretary] is that junior doctors have today made their views perfectly clear but that it is still possible to get back around the negotiating table to deliver a contract that is safe for patients, contains the necessary contractual safeguards to prevent junior doctors being overworked and properly recognises evening and weekend work."
NHS Employers chief executive Danny Mortimer said: "Today's announcement is disappointing and will result in thousands of NHS patients, their families and carers being concerned that their planned care and treatment will be disrupted during December.
"NHS organisations are now working hard to keep disruption to a minimum but it is inevitable that appointments will be postponed, surgery rearranged and clinics closed.
"By taking the unprecedented step of not providing emergency cover for two of their days of action, the BMA are putting the NHS and their colleagues under even greater strain during one of its busiest periods impacting even further on our ability to provide safe and effective care for our patients.
"I recognise the strong feeling of junior doctors and will always support them as the future of the NHS, but the severity of the action the BMA proposes is a step too far. I urge junior doctors to think about the patients that will suffer and I ask the union to reconsider its approach."
Jeremy Hunt rejects BMA offer of Acas mediation
1

2

3

Currently reading

Junior doctors vote for strike action but call in Acas