Chief inspector of hospitals indicates regulator found things in second inspection of Homerton University Hospital it missed in first inspection
Re-inspection triggered by deaths of five mothers over 18 months
CQC board member says trusts able to prepare before announced inspections to "show off the hospitals in the best light possible"
PATIENT SAFETY: The Care Quality Commission has admitted it missed things at an east London maternity service, which it rated "good" for safety in 2014 but "inadequate" a year later.
In August 2015 the CQC rated maternity services at Homerton University Hospital Foundation Trust as "inadequate" for safety and "requires improvement" overall.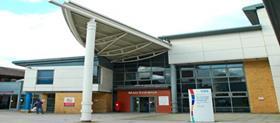 These ratings were based on an unannounced inspection of the trust's maternity services in March 2015, triggered by five maternal deaths at the hospital between July 2013 and January 2015.
Inspectors found that no midwives they spoke with were aware of the deaths, that there were "unacceptable" levels of serious incidents and never events, and cleanliness in the unit was "poor".
In April 2014, the CQC had rated the hospital's maternity services as "good" for safety and overall.
Speaking at the CQC's monthly board meeting on Wednesday, non-executive director Michael Mire said the organisation's regulatory governance committee had looked into whether Homerton's service had "deteriorated" between 2015 and 2016, or whether the second "inspection found things which the first inspection didn't".
The chief inspector of hospitals, Sir Mike Richards, said: "We believe there were real differences between the maternity service in Homerton at 2014 and 2015, but we also believe that our inspection methodology has moved on and is more detailed… so it was a combination."
He said the CQC now looked more closely at the investigation of incidents than when it launched its new inspection regime in late 2013.
Mr Mire said the committee's investigation has concluded that there was "the potential for hospitals when an inspection has been announced, to prepare themselves and to show off the hospitals in the best light possible".
"Unannounced inspection by definition does not allow hospitals to do that," he added.
He said this type of inspection would become "more important" after the CQC had finished its current round of announced "comprehensive" inspections, which is due by the end of March.
The CQC will set out its full findings on the two Homerton inspections at a future board meeting.
A third inspection report, published earlier this month and based on an unannounced inspection in October and November 2015, found "improvements had been made" at the unit but there "was still a need to improve and strengthen governance structures and reporting systems."
Source date
24 February 2016