An east London trust has discovered cases of inadequate handovers and ineffective communication between wards during its investigations into two patient deaths.
Earlier this year HSJ reported that Sheila Adams, chief nurse at Homerton University Hospital Foundation Trust, had emailed staff telling them two serious incidents had occurred as a result of nurses not carrying out appropriate observations at night.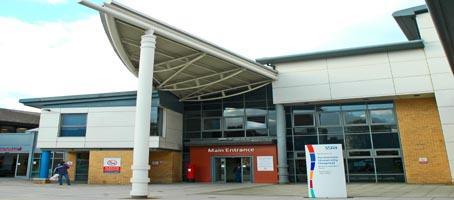 Information released to HSJ under the freedom of information act now shows both patients were acutely ill and died in hospital, one in the last quarter of 2015-16 and the other in the first quarter of 2016-17. The trust has not said whether the deaths were preventable.
A root cause analysis by the trust this summer found that in the 2015-16 incident, handover information given by the acute care unit to the receiving ward was "not adequate" and did not alert nurses to the severity of the patient's condition or the need for increased levels of monitoring.
An investigation into the 2016-17 case found staff did not respond in a timely manner to the deterioration of the acutely ill patient because their condition was not "effectively escalated and communicated between intensive care unit staff and to ward staff".
As a result of the incidents, the trust has made changes to its intensive care unit discharge process, which includes an improved verbal and written handover to staff before a patient's discharge, and arrangements for a follow up on the receiving ward following transfer.
The trust intends to review its escalation plans and ward to ward handover processes, in order to address the risk of deterioration not being clearly identified. It has also given the staff involved in the two patients' care more training in monitoring and responding to patient observations.
In August, the trust carried out an audit of overnight observations in which they monitored 100 patients across different hospital wards. Ms Adams said the audit found "the majority of patients were receiving appropriate observations but in 6 per cent of cases we felt that a greater frequency of observations should have been carried out".
She added: "Lessons have been learnt from in both cases, which have also given us the opportunity to review key areas around the cases of very unwell patients who are transferred from [intensive and acute care units] to receiving wards – sometimes overnight – and the protocols for transferring the patients and ensuring ward staff are ready to receive them and to recognise and escalate matters in the case of deterioration."
Source
Information obtained by HSJ and trust statement