in association with

HSJ Webinar in association with InterSystems: How can technology support the NHS to develop personalised care plans?
Now available on demand

The NHS strives to give everyone care designed around their specific needs and adapted to their circumstances. But for some patients this will need to be formalised and written down in a personalised care plan.
This can include plans for the future – such as what should happen if the patient deteriorates – as well as a current care plan and details of ongoing treatment and self-monitoring.
The NHS Long-Term Plan envisaged personalised care being rolled out to 2.5m people by 2023-24 with 750,000 of those with long-term conditions having a personalised care and support plan to help them manage.
But sharing these plans between the different organisations patients may come into contact with is crucial if these plans are to drive better, more joined-up care and allow patients to have a voice in what happens to them.
This HSJ Webinar, run in association with Intersystems, was held on Wednesday 30 June and asked:
How can technology enable the implementation of personalised care plans across healthcare systems? Which partners need to be engaged in this?
What are the challenges around this for systems which are not particularly digitally mature? How can they be overcome?
What are the benefits for both patients and healthcare systems of implementing personalised care plans? How can health systems maximise these benefits and get buy in from both clinicians and patients?
New viewers who would like to register to watch the on demand recording please click here.
Viewers who registered to view live can access the on demand version here.
Panelists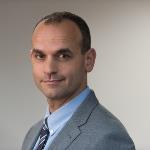 Dr Yossi Cohen, physician executive, InterSystems
Yossi Cohen is an NHS practicing physician who has worked in the field of medical informatics for over 15 years. Previously vice president of R&D at Compugen, a computational drug discovery company, he was responsible for discovering novel drug candidates by developing analytics for big data.
Dr Cohen provides clinical leadership to improve the use of InterSystems healthcare products to meet NHS organisations' needs around high performance, patient safety, quality improvement, and cost control.
He graduated from the medical school at the Hebrew University in Jerusalem in 1996 and holds a master's degree in neurobiology, as well as a degree in electrical engineering.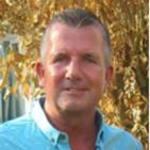 Anthony Gorman, digital project manager, Lincolnshire CCG
Mr Gorman joined the NHS in 2019 and his has been focused on delivering an electronic care plan across Lincolnshire. A key outcome of this has been enabling individuals to develop and plan their own personalised care and support plans, reflecting what their needs are and what matters to them.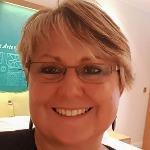 Elise Hoadley, hospice director, Sue Ryder Leckhampton Court Hospice
Ms Hoadley qualified as a registered nurse in 1982, as a midwife in 1986 and then began her career in specialist palliative care in 1998. On completion of her palliative care degree at Oxford Brookes University she has held clinical and managerial roles in the NHS and within Sue Ryder. She is the hospice director at Sue Ryder Leckhampton Court Hospice, Cheltenham, a post she has held since 2014. She is committed to leading a service that delivers personalised patient care.
Chair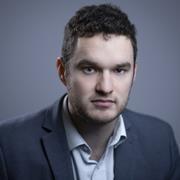 Nick Carding, senior correspondent, HSJ
Nick Carding writes about technology and estates. He joined HSJ in March 2017 but began his journalism career in 2012 when he joined the Newark Advertiser as a sports and news reporter.
Three years later he became health correspondent at the Eastern Daily Press and was shortlisted for Specialist and Young Journalist of the Year at the Regional Press Awards (2017). He was also highly commended in the Mental Health Story of the Year category at the Medical Journalism Awards in 2016.