Getting to grips with the urgent care pathway, and the power of leadership and performance management was key to one struggling trust breaking the vicious cycle, writes chief executive Sonia Swart and Deborah Needham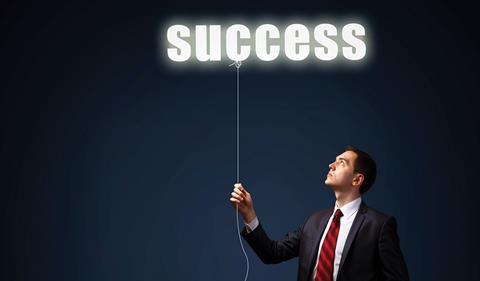 Things are starting to feel different at Northampton General Hospital. There is still much to do, but over the past two months we have turned around our accident and emergency performance following more than two years of missed targets.
We were not providing patients with the care they deserved. We missed the target to deal with 95 per cent of patients inside four hours every month from June 2013 to April 2014.
'Every day we had about 100 medically fit patients waiting for discharge'
More and more urgent work had been coming through each year, and delayed discharges had become the norm. Every day we had about 100 medically fit patients waiting for discharge in an acute bed base of around 600 beds.
Frontline staff and managers were exhausted by the rhetoric and consequences of failure. It is hard to describe the impact of repeated failure when everyone is working hard and appear to be doing the right things.
Turning point
A vicious cycle needed to be broken and the turning point came one very bad Monday.
Not only had we had six weeks of very poor performance, our A&E department was so full that ambulances were queuing, every bed in the hospital was full and our teams knew patient safety was at risk.
Our chief operating officers put in a "command and control" model of operational control that we ran for two weeks.
This came just as our Care Quality Commission inspection report highlighted significant issues with the urgent care pathway through the hospital.
Since the end of April we have achieved the four hour target on average five days out of seven, with 95 per cent of our patients waiting less than four hours in May.
Performance slipped in June, but this month it is above target. This is a far cry from the 80 per cent or so we became used to earlier this year.
Our A&E now has a different feel: safer, calmer and more controlled. Staff have more pride in their department, and for the first time they are genuinely disappointed when they do not achieve the required performance – and then want to do something about it.
'We wanted to energise our workforce in a sustainable way'
How did this happen?
Despite the hard work of many people, our efforts were not solving the bigger problem of putting in place a high quality, reliable pathway of care. If we wanted to turn this around, we needed more strategy over and above the cycle of daily fixes.
Outside help
We enlisted the help of management consultants McKinsey to work alongside us in a six week programme of work. We wanted to do something quickly, and to use their expertise to energise our workforce in a sustainable way.
Many people contributed to this turnaround and there was a lot of activity over the most intensive period, but I would pick out three significant things we did differently:
We engaged the whole health system in a new way through a comprehensive, fact based diagnostics of the emergency pathway. This established that roughly half the problem lay within the trust and about half lay beyond it, primarily in delayed discharges awaiting action by community or social care. This helped us put the focus on working together to solve the root causes.
We made this the top priority for six weeks leading up to a "breaking the cycle" week, with a properly structured and resourced programme of work and day to day visible leadership by the executive team. This gave us a clear goal and got everyone organised around that. This included changing mindsets and behaviours, as well as operational process. Having external support during this period to work alongside our own staff in a very hands on way made a big difference, providing coaching and support, as well as help analysing complex issues.
We put in place new mechanisms for improving communication and decision making along the pathway, akin to repairing a faulty "nervous system". This was characterised by daily "huddle" meetings for 15 minutes every morning and afternoon. Ward managers, palliative care team, discharge teams, transport coordinators, matrons, support services and managers came together to give updates on safety issues, staffing and bed state. We also checked that we were discharging patients at the rate needed to create the capacity to treat incoming patients. Much of this information could be provided by IT, but that misses the point: to share decision making and commit to each other.
What have we learned?
The importance of a system level strategy and approach to a complex problem like this - not just in the whole health and social care system - but also our production and our human systems, such as how we function as teams.
The power of belief, starting as an act of will with leaders at all levels. It was as though people were being re-inflated day by day to achieve much more than they thought possible.
Getting the framing, language and story right so that this was always about the quality of patient care, not targets or money.
The power of shared ownership. Because we built this together and everyone - especially the patients - benefit from the impact of the work, we are all determined to maintain this and each play our part.
We need to plan for the weekend, obvious though it sounds. We often found that the dip in discharges and the Monday peak of attendances was like a fresh spin of the vicious cycle.
So what is next?
This experience has raised our aspirations, both in the emergency pathway and in other areas of the hospital, to:
redouble our efforts to engage with the rest of the health and social care system to put in place alternative models of care for frail elderly patients and other services. We need better partnerships with community providers and social care. We have also agreed to work in partnership with other local hospitals for mutual benefit.
ask ourselves how we can apply similar thinking and practices to elective care, to maintain flow and to ensure safe and responsive pathways of care. Still, emergency pressures often compromise elective care, but there are many efficiencies in process that would help us.
rethink our management model and how we understand and manage performance. We are redesigning our management and governance systems to move to a clinically led structure with clearer lines of reporting and alignment of objectives from board to service line. We want ownership and accountability to be at the lowest level so that the frontline can feel proud and in control.
As a relatively new chief executive in a hospital with many problems, it was really helpful to get some help.
'The glass is definitely half full again and we are ready to move ahead'
It was important to demonstrate grip and control of the urgent care pathway, as well as the power of leadership, performance management and governance.
Believing in improvement: what chief executive Sonia Swart learnt
I have learned a few things myself, too.
First, I need to think about external sources of help more often; second, a rapid improvement programme like this works best with strong chief executive involvement; and finally, that this was very intensive for all the team involved.
There is more to do but we all now believe we have the capability to continue the improvements - or rather, the "treatments" we have put in place.
I think we have abolished that awful feeling that there was nothing more we could do that would really make a difference. The glass is definitely half full again and we are ready to move ahead.
Sonia Swart is chief executive and Deborah Needham is chief operating officer of Northampton General Hospital Trust