HCL Workforce Solutions' Claire Billenness on the positive contribution made by the AHP workforce to the country's health and wellbeing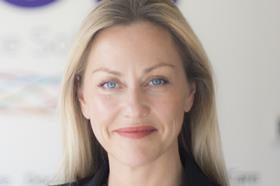 As an organisation, HCL has long recognised the positive contribution the allied health professional workforce makes to the health and wellbeing of the general population.
Sadly we believe until recently it has been overlooked by a sector more concerned with medical and clinical issues in acute settings.
Since 2003 HCL has placed over 15,000 allied health professionals in roles throughout the UK and, as a government-approved agency, we are witnessing first hand the increasingly important role the AHP is playing in the system today.
Financial balance
The Five Year Forward View requires providers to deliver patient care of outstanding quality, regain NHS Constitution access standards, and return to financial balance to ensure long term sustainability. No mean feat by anyone's standards.
'The pressure from rising expectations demands action now'
For me it is encouraging to see this drive for change.
The pressure from rising expectations, an ageing population and an expanding range of treatments and therapies demands action now and calls for a radical upgrade of prevention and new models of service delivery.
In essence, this means working differently and collaboratively at both a national and local level with local government, individuals and community partners.
Seven day service
As we move to a seven day service, it is widely acknowledged far more care will need to be delivered closer to home, by multiprofessional teams with more generalist skills, able to operate between different care settings and with more specialist colleagues.
'The AHP workforce is well placed to play a more prominent role'
The allied health professional provides a vital link between community and acute settings and I hope with sincerity the new models of care currently being tested embrace the contribution made by these valuable professionals.
Distinct disciplines
Representing approximately 6 per cent of the overall NHS workforce and covering 12 distinct disciplines, each with its own professional body, the AHP workforce is well placed to play a more prominent role in prevention, early intervention and improvements in life expectancy.
'Success requires strong leadership and continued investment'
These professions, in the main, support person-centred and coordinated care, thereby empowering individuals to take responsibility for their own care where relevant. This in turn should reduce pressure on existing services – especially in mental health and aged care.
As with all things, success requires strong leadership and continued investment in research and innovation – and of course collaboration across the whole of the healthcare system.
Claire Billenness is managing director, client solutions, of HCL Workforce Solutions. www.hclworkforce.com
It's time to call on the A-team: allied health professionals
1

2

Currently reading

Charting the increasing role of allied health professionals in the NHS