Addressing malnutrition often plays second fiddle to other priorities, but could outcomes based commissioning finally change all that? Claire Read reports
For John Ferguson, the focus many sustainability and transformation plans (STPs) place on self-management and prevention is hugely welcome.
Mr Ferguson has worked in the NHS for 25 years, across both clinical and operational roles, and he feels this is perhaps the first time such themes have been so firmly brought to the fore. Yet there is a caveat to his enthusiasm.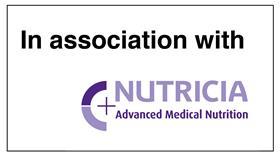 "If you ask most people what they understand by self-management, self-care and prevention, I think they pick a few obvious things – don't smoke, don't drink, take more exercise – and then [their understanding] sort of falls away," suggests Mr Ferguson, an independent commissioner specialising in contracting.
He argues this understanding of self-care neglects a crucial area: nutrition. Research suggests that, at any time, more than three million people in the UK are either malnourished or in danger of becoming so.
That places them at increased risk of illness, and slows recovery after an incident of ill health. Yet Mr Ferguson fears managing nutritional health is still not seen as a priority.
"When patients come into contact with services, whether it's in the community, primary care or hospital, other factors seem to take priority over a person's nutrition," he suggests.
"And quite often when it does get picked up as an issue, it's gone to quite a severe level. So I think it's almost a reactive approach to nutritional management, rather than proactive."
Research suggests that, at any time, more than three million people in the UK are either malnourished or in danger of becoming so.
Research by the Patients Association seems to back up this argument. Heather Eardley, senior project manager at the organisation, reports that its helpline frequently receives calls from those worried about their nutritional status – or from family members concerned about a relative's unplanned weight loss. "We've recognised for a while that malnutrition and nutritional problems are an issue," she says.
In many instances, those getting in touch are unsure just how concerned they should be, and where they can turn for help. It's why the charity has developed a checklist to assess for the presence or risk of malnutrition. It can be filled in by patients, carers, or professionals working in the health, social care or third sectors and gives advice on what to do next.
The initial intention was for it to be used at discharge from hospital, to avoid the problem of patients going home with little support on nutrition – and perhaps being quickly readmitted as a result.
"We designed it with patients and staff, tested it with the different staff groups, and within the discharge lounge of a hospital," explains Ms Eardley. "And we found actually discharge is probably not the best time to use it, because there are so many other things going on and it's so busy."
Exacerbation of illness
Indeed, Mr Ferguson suspects the scale of competing urgent priorities in the NHS is why nutrition slips down the clinical and commissioning agendas. "When a patient presents with symptoms, then the ones that are perceived to be the most life threatening are the ones that are addressed."
For that to change, and malnutrition to climb up the agenda, he believes outcomes-based commissioning will need to become the norm. He also argues commissioners and providers will need to increase their understanding of how poor nutrition impacts on the quality and costs of care.
"From a commissioning and contracting perspective, when we commission a service, the theory is we will produce a service specification and the provider then delivers that," he says.
"But the knowledge base in commissioning organisations around the importance of nutrition and malnutrition is not pushed to the forefront of a specification model."
If patients don't eat healthily and eat well, then that can create an exacerbation of their illness, and their recovery period [lengthens].
He continues: "In most service specifications, there will be high level reference to NICE (National Institute for Institute for Health and Care Excellence) guidelines and best practice. But when that service is commissioned and up and running, the management and oversight and information provided to demonstrate the effectiveness of that service isn't always strong."
Mr Ferguson says he would like to see staying well nourished in hospital being given the same status as keeping mobile.
"If patients don't eat healthily and eat well, then that can create an exacerbation of their illness, and their recovery period [lengthens]. So the principle of keeping the body moving keeps the body well, it would be nice to see a focus on keeping the body nutritionally healthy – it isn't just about maintaining good weight, it's about enhanced recovery, it's about reducing the risk of disease etc etc."
But until contracting changes, he fears such preventative measures will remain a nice to do rather than a must do. "Keeping patients moving while in hospital, or well nourished, is not necessarily contractually related, and if they do it great and if they don't, they're not going to feel that. But we know the bigger picture is [that focusing on prevention will mean] not keeping patients in hospital longer than necessary, and freeing up beds."