Healthcare scientists play a vital role in meeting the NHS's quality, safety and efficiency priorities, yet their contribution is not always recognised. The Chief Scientific Officer Awards are a way of righting that wrong. An annual celebration of healthcare science, this year's awards were presented on 29 February in London and proudly supported by HSJ. We are equally proud to share profiles of the 10 exceptional winners. Here we profile healthcare science (patient and public participation) winner Malcolm Robinson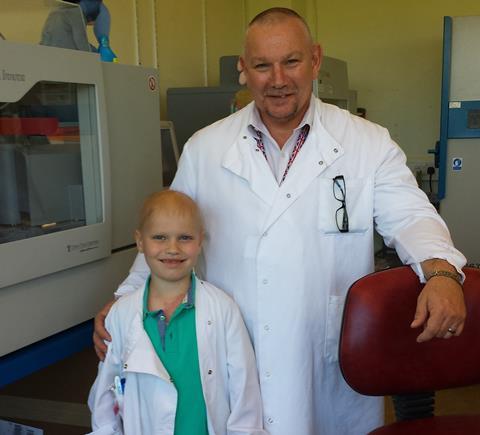 At the funeral service for Harvey Baldwin, a digital screen displayed meaningful photos from his short life. The youngster died in October 2014 following months of treatment at Western Sussex Hospitals Foundation Trust and The Royal Marsden FT for acute myeloid leukaemia. Malcolm Robinson had only once met Harvey in person, so when a photo from the encounter appeared, he was both surprised and incredibly moved.
The image was from Harvey's visit to the laboratory in which he is chief biomedical scientist for blood transfusion. "As part of Harvey's diagnosis and treatment, he required blood transfusions and a lot of blood tests on a frequent basis," recalls Malcom.
"He was a seven year old boy who was curious about why so many samples had to be taken so often, and what we did with them."
'If the child has a limited lifespan, we need to keep them out of hospital to enjoy what life they have, and not waiting around for the NHS to do what the NHS does'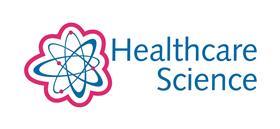 The laboratory team at Western Sussex were keen to satisfy that curiosity, so they arranged a special tour for Harvey. He was presented with a white coat and a goody bag that included a certificate and mock trust ID badge, and spent much of the visit watching the blood grouping machine.
"He sat in front of the machine for 33 minutes, which is the time it takes to do a blood group on the machine. But he sat there, at seven years old, for 33 minutes, watching it and asking questions all the way through."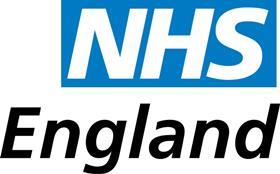 He says he had no idea of the impact of the visit until he saw the photo and heard others talk about what it had meant to Harvey. That included paediatric consultant Jon Rabbs, who revealed he had seven other young patients who wanted a tour.
Ganging up
It was the beginning of Harvey's Gang, a programme that enables paediatric patients to visit hospital laboratories. The scheme has since spread to 15 sites in England, as well as going global – a hospital in Nashville, Tennessee, is preparing its first Harvey's Gang tour.
'Now, all of a sudden healthcare scientists can actually see the patient and the difference they're making'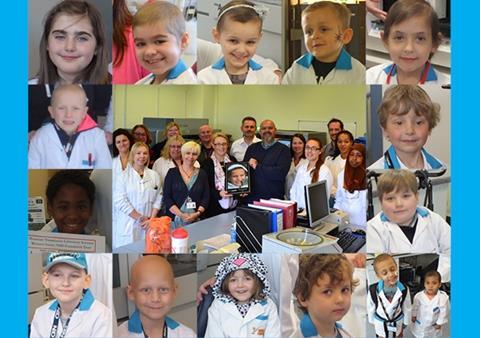 Like all the best ideas, the concept is simple but hugely powerful. "We've had needle phobic children who had to be sedated to take samples and now they've got a smile on their face getting the samples taken – they stick their arm out with no problem at all," says Malcom.
He adds that Harvey's Gang also improves communication and understanding between healthcare colleagues: "All of a sudden, it's not just about processing numbers, pieces of paper and samples – it's actually patients.
"Sometimes they have to go into some nasty places to be able to get these samples from a young child. And the first thing we do is complain about the volume or the quality, not really relating that back to the difficulty our colleagues might have had to get the sample in the first place."
Shaking up services
Service changes have been made as a result of the initiative. On one occasion when Harvey was very sick, no platelets were available to transfuse. Malcom says he never wants to be in that position again.
"If a child needs platelets and they're coming in tomorrow, we'll now order them the night before," he says, "not waiting for the routine delivery in the afternoon on the following day – that's just not good enough. Because if the child has a limited lifespan, we need to keep them out of hospital to enjoy what life they have for as long as possible, and not waiting around for the NHS to do what the NHS does."
Since the institution of the scheme – which has also been recognised with a Kate Granger Award for Compassionate Care – stress levels in his department have fallen, he says.
"What healthcare scientists get out of this is the reason they started the job in healthcare science: making a difference to a patient," he adds. "Now, all of a sudden they can actually see the patient and the difference they're making.
"And I'm living up to my promise to his parents to make Harvey famous. So many more kids are getting so much more out of life because of something simple we started."
Malcolm Robinson is chief biomedical scientist at Western Sussex Hospitals Foundation Trust
Meet the next generation of healthcare scientists
1

2

3

Currently reading

'I'm living up to my promise to his parents to make Harvey famous'

4