Person-centred integrated care and support is regularly cited as the solution to ensuring people live well and as independently as possible.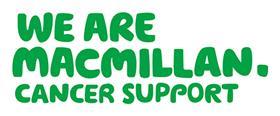 Sponsored comment from Macmillan Cancer Support
A unique Macmillan Cancer Support funded service in Glasgow, Improving the Cancer Journey, is achieving significant results in this and delivering on national aspirations for integrated health and social care.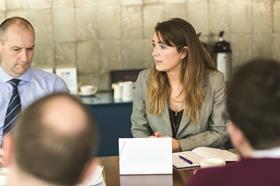 Launched by Glasgow City Council and Macmillan in February 2014, it is a partnership that also involves MCS, Greater Glasgow & Clyde NHS, Glasgow Life, Beatson Charity, The Wheatley Group (housing), and Cordia (homecare). By putting the person at the centre of their care, it pulls on various offers of support already available in the area to provide true integration.
For example, at the heart of the project is an integrated assessment of holistic needs for people affected by cancer from which appropriate direct assistance, advice and information is coordinated.
The changing cancer landscape
The cancer landscape in Glasgow, and across the UK, is changing. As survival rates improve, people with cancer are now living longer and may experience similar concerns and needs as those with other long term conditions.
Even long after treatment, returning to normality can be fraught with challenges. The consequences of cancer and its treatment can impact on a person's physical condition, but also on their psychological, financial and social wellbeing.
The range of needs – and the extent to which these go unmet – is highlighted in Macmillan's Hidden at Home research report.
Currently, there are 20,000 people living with cancer in Glasgow, which is forecast to rise to approximately 35,000 by 2030
It found that almost one in three people with cancer (31 per cent) have practical or personal needs, with tasks such as eating, bathing or dressing, but do not get enough support or get no support at all. Almost half of people with cancer (45 per cent) have emotional needs, experiencing issues such as anxiety or depression, but do not get enough support or get no support at all.
Currently, there are 20,000 people living with cancer in Glasgow, which is forecast to rise to approximately 35,000 by 2030. If carers and partners are included, 70,000 Glaswegians will be affected by the impact of a cancer diagnosis.
Aims
The service aims to create clear pathways designed around people affected by cancer. They are also actively involved in the design and delivery of the project. Building on existing links, it aims to make the best use of available resources and partnerships. The service is designed to be sustainable, so evaluation is robust and regular to incorporate learning and monitor progress.
Methods used
The service sends letters to people living with cancer in Glasgow offering a meeting to find out what emotional, practical, financial or clinical support they need. A dedicated trained link worker then identifies such concerns through a holistic needs assessment, carried out at significant points in a person's cancer experience, for example at diagnosis.
A care plan is jointly developed, supported by existing support agencies, many from across the existing voluntary and community sector. The focus is on early high-impact interventions which support self-management and empower people to take control of their own care.
This system is made possible due to innovative partnership working to establish a data sharing protocol between the NHS and Glasgow City Council.
Results
Since the launch in February 2014 there have been more than 4,100 onward referrals to more than 220 existing support services. For example, Improving the Cancer Journey is the highest referrer to the Macmillan Move More physical activity programme in Glasgow.
Of more than 7,400 concerns, only around 5 per cent were referred back to clinical specialists. And more than a third (34 per cent) of identified carers received a formal assessment, compared to a national average of 5 per cent.
Improving the Cancer Journey has helped people with an average of eight issues each, which range from housing worries to practical care needs. Many people who have been helped said they would not have got help without it.
The vast majority (77 per cent) of people who have used the service are from the most deprived areas, deprivation areas 1 and 2.
Results in January 2016 showed high levels of satisfaction with the service:
93 per cent of people agreed that support from link workers ensured they felt supported throughout and reduced feelings of isolation
81 per cent agreed it had improved their quality of life
90 per cent agreed their concerns had been reduced
93 per cent of people felt they were encouraged to self-manage
Ongoing development
The service is considered by partners as a flagship service for the UK and all evidence, impacts and learning generated will inform future service design and delivery within health and social care integration. Partners in the project are now exploring how to expand the service to other long term conditions and Macmillan is working with other local authorities across England and Scotland exploring how to adapt the overarching principles from Improving the Cancer Journey locally to achieve similar outcomes in other local areas.
Fiona Smith is social care projects manager, Macmillan Cancer Support - fsmith@macmillan.org.uk for Column sponsored and supplied by Macmillan Cancer Support