E-rostering has long been hailed as an effective solution to organising the NHS workforce – so why has implementation been slow? Claire Read reports on an HSJ roundtable
In association with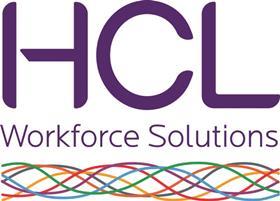 As Deborah Tarrant joined colleagues for an HSJ roundtable, she confessed the topic on the agenda was giving her a sense of déjà vu.
The debate – convened in April and held in association with HCL Workforce Solutions – sought to explore how better rostering could reduce the NHS's swelling temporary staffing bill. It followed on from HSJ's Clinical Workforce Investigation, which called on organisations to rapidly embrace and adopt e-rostering solutions as a means of better workforce planning.
Ms Tarrant, who is president of the Healthcare People Management Association (HPMA) and director of people and organisational development at Barking, Havering and Redbridge University Hospitals Trust, couldn't help but recall a meeting she'd had in the early 2000s. The subject: rapidly implementing an e-rostering system across London.
It was a recollection which underscored just how slow progress has been on such systems. Arguments about the benefits are well known, and have recently been given prominence by the Carter review.
The idea of better managing which staff are required when, and linking such management to patient need, is a clearly attractive one. In the current context, the related potential to reduce dependence on temporary staff is also highly appealing.
So just why has the NHS failed to consistently implement and capitalise on e-rostering?
The rostering is only as good as the wider system, basically; it's as good as your leadership, it's as good as your staff engagement, it's as good as your investment in technology
"For me, it always comes down to leadership and people management," said Ms Tarrant. "Without that, it doesn't matter what solutions you have, there's no follow through, there's no embedding, there's no sharing. I think you have to have those structures and systems and performance management."
In thinking back to the e-rostering pilot at her trust in the early 2000s, she explained there was one area in which the system had worked well and two where it didn't.
"And why was that? Because the trust didn't say this is really important, this will make the difference. It wasn't followed through with the investment, the systems, the support to people, and they went back to using paper."
It was a point reinforced by Stuart Abrahams, policy adviser at the Royal College of Nursing. "The rostering is only as good as the wider system, basically; it's as good as your leadership, it's as good as your staff engagement, it's as good as your investment in technology," he argued.
"E-rostering is great – the RCN doesn't have a problem with e-rostering – but you have to take people with you, and have to have the right leadership."
That includes leadership from the senior nurses who are often charged with building rosters. But according to Maria Nicholson, head of workforce insight at NHS Professionals, such individuals are rarely supported to get rostering right.
"[We need] to invest in time and training for people on how to actually roster. Rather than it just being: you're a ward sister today, get on with the job, or you're a charge nurse: we'll give you an hour's training on rostering. That's the reality of what happens in a lot of places.
"It's about actually going through what it means to build a roster, how you're going to have to manage your staff, how you can negotiate flexibility, when can you recruit part time staff, when can't you recruit part time staff?"
She pointed out that freeing up staff for such training may in the short term actually increase dependence on the temporary workforce. In the longer run, however, it was felt the value could be significant.
"If you can coach managers to understand effective rostering – and part of that is about changing practice, about changing working patterns, about creating models of working patterns that work around what you need in your shift – you start to get a different perspective on what it is that the roster can deliver for you," argued Beverley Edgar, director of human resources at Abertawe Bro Morgannwg University Health Board in south Wales.
"Any e-rostering company will tell you about the benefits realisation, but actually electronic rostering doesn't save time. It probably demands more time, because it's about more clever thinking. But it's also about delivering the maximum for what you've got."
"Within the data in a rostering system is gold dust," agreed Ms Nicholson. "Data that will tell you what's missing and what you need. Link it to acuity in particular and you'll know what you need on a day-to-day basis."
Huge variation
The problem, many argued, is that this kind of high quality data is rarely available.
Helen Wilkinson, who is programme manager, medical pay and productivity at Nottingham University Hospital Trust, reported her organisation is currently piloting an e-rostering system. It is also reviewing junior doctor rotas in light of the new contract.
"What we're finding is there is huge variation in quality in our rotas," she reported. "Some of them – this is certainly something we've found in our e-rostering pilot – are frankly very poor and seem to bear no resemblance to the rotas we've actually got in DRS [Doctors Rostering System, the software used to ensure compliance with the New Deal and the European Working Time Directive].
"And that's about rota drift really, that's about a lack of central resource, expertise, commitment to supporting and organising and managing our medical workforce."
Ms Wilkinson said the junior doctors strike has shed light on the problem. "We're being asked: 'right, how many doctors are in?' We don't really have any idea. 'Well how many should be in?' We've got even less idea. It is unbelievable we don't even know how many people we should have working." It was an experience which chimed with others around the table.
She described the organisation's e-rostering pilot as "tortuous".
"We've been at it since last July and they haven't gone live yet. When you find you're dealing with some really poor quality rotas, and if you put those rotas as they are into an e-rostering system, all you're doing is perpetuating and enshrining a problem that exists."
Ms Edgar added that many rosters were initially designed when the NHS was not in the midst of a workforce crisis. "So we've got rosters that were set up, and templates that were set up, at full staffing complement.
The human resources director should be fundamentally number two to the chief executive
They were set up on the basis that you wouldn't have the vacancies that actually you've got. And what you've then got is a roster that's unachievable, probably every single time you try to work it."
As Mr Abrahams put it: "If you put stuff in that doesn't make much sense, it's going to come out not making much sense."
Professor Alison Leary agreed. The chair of healthcare and workforce modelling at London South Bank University emphasised the problem in the NHS is never a lack of data – it's a lack of high quality data. When it came to workforce, she said, this meant a failure to understand demand and to tie it to workforce planning.
"One of the real contrasts for me around the way we do workforce modelling in healthcare and the way we do workforce modelling in other industries is that we do it the wrong way round," Professor Leary said.
"So in another industry, you would let demand drive workforce, and they understand demand very, very well. And in healthcare we don't understand demand at all. What other industries do is wrap their workforce around their demand, not what we do in healthcare which is supply side modelling and then wonder why it doesn't work."
She continued: "We're in this circle of: we haven't got good data to drive demand modelling, then we can't model workforce, and we don't really collect a lot of high quality data on workforce or demand.
"We collect a lot of data, but it's not all high quality data, there's lots of holes in it and to make assumptions based on that data would be dangerous – it's a garbage in, garbage out situation. And for all the different aspects of data collection that there are, most of it's warehoused and we don't use it."
Data rich
Claire Billenness, managing director client solutions at HCL Workforce Solutions, said she had never worked in an organisation as data rich as the NHS. "But quite frankly no-one knows what to do with it."
There was broad agreement around the table that e-rostering could be a way of remedying the NHS's tendency to be data rich, knowledge poor. But the emphasis was very much on it being a tool, not a solution in and of itself.
"The technology is the tool, and you build around that," argued Ms Edgar. "It's really about influencing, it's about motivating, it's about staff getting to know what's in it for them.
"We haven't harmonised the e-rostering systems. So we've had these fantastic suppliers coming in and telling us about their systems, but we haven't harmonised then into the real life, everyday stuff."
Ms Nicholson agreed. "A rostering system is that: it is a system, it is a tool, it is not the be all and end all, it needs to have flexibility developed within it."
Flexibility was a theme returned to multiple times during the debate, in large part because it was felt the lack of it in permanent posts explained the swelling temporary staffing workforce.
"The fact that people move from being permanent staff within the NHS to becoming agency or bank staff doesn't simply come down to the fact that they want to maximise their income, or that they want to rip off the NHS," argued Thibault Laurentjoye, head of analytics at workforce software provider Skillstream.
If we talk about a rostering system where people can be electronically notified by text, that gives them huge flexibility, that they could text back a change in something, that the system picked it up, made sure that the rota was right because of the acuity that real time was on the ward
"I believe it's just a very human need for flexibility, and for adapting to the world we live in, which is a world of increasing flexibility."
"I think flexibility is one of the big factors in why people go into agency," agreed Mr Abrahams. "I know government likes to say it's because everyone's going for the money, and the higher rate. It's not just that: the flexibility is a massive factor.
"When we speak to NHS Improvement about how we can drive down agency care, because we have had discussions with them, we're saying the flexibility is a massive factor."
Ms Tarrant felt, used properly, e-rostering could be a means for supporting such flexibility. "If we talk about junior doctors, how difficult do we make their lives? They don't get sight of the rota. But if we talk about a rostering system where people can be electronically notified by text, that gives them huge flexibility, that they could text back a change in something, that the system picked it up, made sure that the rota was right because of the acuity that real time was on the ward.
"And the modern generation, that's what they're used to doing. They're used to getting on their smartphone and texting something and arranging it."
It was an impressive vision of the future, as was talk of automated rostering. But Sean Whyment, senior manager in technical development at Skills for Health, stressed that trusts should not fall into the trap of running before they can walk.
"I think if you come in and say: 'Yes, we've got to implement a rostering system, everybody's moving straight on to auto-rostering', then some people immediately get a negative connotation of e-rostering.
"So there is something about taking on a journey; a bit of a phased build up of it, introducing people into it, taking them with you, and then the end point may be self-rostering, auto rostering, which has all these benefits about flexibility for staff, work/life balance. But you've got to make sure that you're taking them with you."
Confused by change
Ms Tarrant was in full agreement. When Shaun Lintern – senior correspondent at HSJ and the roundtable chair – asked just why e-rostering wasn't uniformly used 15 years after she first went to a meeting about it, the HPMA president reiterated a lack of leadership.
"Part of the reason [that in the NHS] we start an initiative once and then come back to it, and then come back to it again – and it could be any initiative – is because it seems to me in the NHS that money drives actions.
"So when there's a crisis, when there's a problem, all the solutions are thrown up again. And then the system changes, the system gets confused by all the structural change, we never can follow through, then there's a different policy or a different practice.
"So it was a crisis, we threw a tool at it, it didn't quite work because we didn't give the human factor, we didn't get people to engage and understand it and see how it could be good for them, and we didn't have the leadership to follow it through."
Ms Wilkinson said this tendency was one she noticed when moving from the private sector into the NHS. "So we have a good idea, and then we beat it to death with a club and by the time we get to be in a place to do anything, everybody's lost interest and we've just beaten the life out of it."
It can still be a challenge to secure high level interest in e-rostering, many reported. "We have a really, really good e-rostering system in our trust," said Ms Tarrant. "Yet despite the trust not doing very well in understanding its workforce when I arrived two years ago, e-rostering was buried in my function when I got there.
"None of the managers were using it, so my team were beavering away producing all this, but it wasn't having any impact on the patient or on what was happening on the wards."
People will have to take a fresh look at e-rostering if they're going to be able to produce the data and feedback and statistics that are being asked for around the ATI metric [Adjusted Treatment Index]
Ms Billenness echoed and added to the point. "E-rostering technology has been around but it hasn't evolved, and it hasn't evolved because it hasn't sat at the heart of the organisation, and it hasn't been driven by innovation, it's been buried in people's organisations; you've got some very talented people doing things on behalf of the business, but it's never been utilised.
"For me, rostering is like air traffic control," she added. "It's all about safety and efficiency; it's about placing the right teams in the right place at the right time, collaborating to deliver high quality, efficient patient care."
Could the Carter review – which strongly encouraged the use of e-rostering – finally drive widespread adoption, and joined up approaches within organisations? Some feared financial constraints and swelling deficits would continue to make it difficult to secure investment in such systems.
Mr Whyment, however, was more optimistic.
"People will have to take a fresh look at e-rostering if they're going to be able to produce the data and feedback and statistics that are being asked for around the ATI metric [Adjusted Treatment Index: the means by which Lord Carter hopes hospitals will be able to measure and compare efficiency].
"Realistically if you don't go back to e-rostering and take this as an opportunity to look at that again, then how are you going to be able to deliver that kind of reporting?"
Regardless of whether e-rostering climbs the priority list, Ms Billenness suggested there was a dire need for workforce in general to do so.
"It amazes me that workforce as a fundamental stream within an organisation is not given priority: 60 per cent of the costs of running a trust are tied up in people," she stressed.
"The human resources director should be fundamentally number two to the chief executive. The NHS doesn't manufacture anything: you don't make biscuits, you don't make cars – it's basically a people business that delivers a service to people. So the strongest focus within any board meeting should be about our people."
Roundtable participants:
Stuart Abrahams, policy adviser, Royal College of Nursing
Claire Billenness, managing director client solutions, HCL Workforce Solutions
Beverley Edgar, director of human resources, Abertawe Bro Morgannwg University Health Board
Thibault Laurentjoye, head of analytics, Skillstream
Professor Alison Leary, chair of healthcare and workforce modelling, London South Bank University
Shaun Lintern, senior correspondent, HSJ (event chair)
Maria Nicholson, head of workforce insight, NHS Professionals
Deborah Tarrant, president, Healthcare People Management Association (HPMA) and director of people and organisational development, Barking, Havering and Redbridge University Hospitals Trust
Sean Whyment, senior manager in technical development, Skills for Health
Helen Wilkinson, programme manager – medical pay and productivity, Nottingham University Hospital Trust