Belinda Weir and Deborah Davis look at what works for leadership development programmes and why trusts should invest in them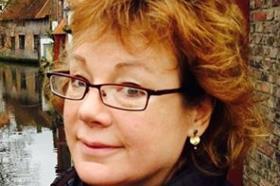 Leadership development is essential in health and social care because we need excellent leaders who can deliver transformational change across organisations and systems in times of unprecedented change, rising demand and dwindling resources. So far, so undisputed.
Less obvious is how best to grow and support leadership capability. The HSJ report into the future of NHS leadership called for "a minimum requirement for management and leadership training" and placed great emphasis on leadership training as a means to overcome the current crisis in leadership.
Nevertheless, the link between leadership training and organisational improvement is sometimes a leap of faith. In the NHS, every pound spent has to be justified.
It is imperative that we find ways of measuring the impact of leadership programmes, on costs as well as on patient outcomes and experience and how to get the most from leadership training.
It is imperative that we find ways of measuring the impact of leadership programmes
There is remarkably little evidence to guide programme commissioners on this, so NHS North West Leadership Academy commissioned Aston Business school to carry out independent research into their leadership development programmes and investigate what organisations have to gain from investment in these types of interventions.
The Aston team carried out their research in two phases: phase one reviewed three "flagship" programmes, triangulating findings with data from the NHS staff survey and interviews with sponsors. In phase two the team tracked progression of programme participants and captured personal narratives, conducting a thematic analysis to produce rich descriptions supporting their findings.
What works best?
The Aston research team looked at how each element of a leadership programme contributed to individual leader development and to learning across the wider system. They found what worked best was a blend of experiential learning, action learning and coaching, with technical skills and new knowledge, as well as – crucially – the space and time for focused reflection.
Key lessons from the research
Organisations which invest in leadership development demonstrate better outcomes for patients.
Leadership development programmes must be planned and delivered systemically, with time invested in preparation and on follow-up in-organisation.
Relationships are crucial – between participants, organisations, programme designers and programme commissioners – and need to be invested in, in a spirit of co-production.
Action learning is one of the most significant interventions to translate programme learning into short and longer term improvements.
There is no quick-fix but benefits can, and should, be identified in the short-term as well as in longer term improvements and transformation.
The research demonstrated clear improvements in individual leadership capability at all levels and a connected impact on system-wide patient experience and wider staff satisfaction. Of course there are many other factors to consider.
Nevertheless the data suggests that organisations which commit to the development of leadership at all levels in their organisations are likely to also be those delivering better outcomes for patients.
Participants on the programmes evaluated gained from working with a variety of different people and the chance to see the healthcare world through different lenses. One senior finance manager found that the leadership programme he participated in gave him the opportunity to work with medical leaders and understand their perspective on various issues and this was reciprocated.
Participants must not only have the time to learn but also need to be supported by their organisational sponsors to put the learning into practice
The research also demonstrated that a programme model which brings leaders together from across the system provides valuable opportunity to challenge, to share practice, see comparisons and differences in perspective, troubleshoot and develop new skills in an environment which reflects the diversity in the wider system.
Other important aspects of a programme model were the use of learning sets. Action learning provides the opportunity for participants to work on real issues, to test ideas in a spirit of enquiry and to enhance collective leadership skills across the system.
Although the above elements are all equally important to include within a programme model, the research found that in order to achieve impact, participants must not only have the time to learn but also need to be supported by their organisational sponsors to put the learning into practice.
The benefits of investment
The Aston Business School evaluation – which involved interviews with participants and sponsors, analysis of programme feedback, and of data from staff surveys and organisational reports – found that leadership programmes have had a significant impact not just on individual leaders but also on the organisations and services in which they work.
Through interviews with participants and with 10 Chief Executive sponsors, and correlating with data from staff surveys the research suggests that the financial benefits of the programmes for the system could represent significant cost improvements as a result of factors such as staff retention, innovations and service improvements which lead to efficiencies, reduction in variation and better patient outcomes.
There was clear evidence of translation of individual leadership learning into development of collective and collaborative leadership capability
In addition to organisational benefits the team found that leadership programmes had significant impact on individual development. Half of the 24 participants on the Aspiring CEO Programme between 2008-10 had risen to become CEOs of a trust or national body by December 2014; likewise just under a third of Aspiring Director Programme participants achieved promotion to director level over that time period.
We know that participants are likely to be those with leadership ambitions in the first place, but it is interesting that all of those surveyed believed that the development programme had been a significant contributor to their own and their organisation's success.
Of course, career progression is only one indicator of the impact of leadership programmes on individual leaders. As importantly, there was clear evidence of translation of individual leadership learning into development of collective and collaborative leadership capability.
One respondent described how a programme had helped her re-design her trust's talent management strategy, a process which reduced staff sickness and absenteeism and increased morale.
It is perhaps too complex to argue a direct relationship between participation in leadership programmes and improvements in service for both staff and patients. However, the research undertaken by Aston shows a clear link between organisational investment in leadership training and performance against key quality indicators.
From the sample of chief executives who were asked to report on the uptake of new initiatives following a leadership programme, all reported the implementation of at least one major change. Ultimately, more research into leadership programmes needs to be invested in, but the preliminary evidence is clear – for leadership training to work, staff need the time, space and support to implement their learning.
Belinda Weir is an associate and Deborah Davis is director of the NHS North-West Leadership Academy