Services for people in secure mental healthcare were in a parlous state until the tide began to turn. Ian Callaghan recounts his first hand experiences and explains why he is optimistic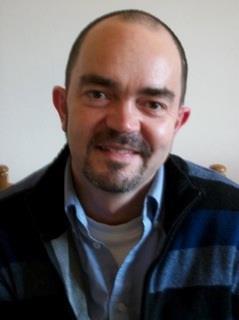 I was diagnosed with bipolar disorder in 1987 at the age of 23 in my final year at medical school. Periods of severe depression interrupted my career and the 1990s saw several admissions to hospital on an informal basis.
Changing direction, I became a medical writer in a communications agency, however cycles of mood swings returned, and after a bad episode, I was admitted to a secure unit in Cambridgeshire in 2007.
There was a six week wait for a new patient appointment when I tried to get help from the community care team, and the crisis team wouldn't see me as I wasn't known to them.
Desperate and suicidal, I thought I should be locked away.
Safety first
At first it was a relief to be sectioned. In the secure unit, I received some good as well as some not such good care. It was chaotic at times, with hard-pressed staff and a lack of clear direction or meaningful involvement in care planning and safety management.
'At first it was a relief to be sectioned'
Involvement in governance structures proved very frustrating. It was difficult to bring about change – there were either financial problems or procedural rules.
There was often a will on the part of management, but there often wasn't a way.
In 2010, some enlightened commissioners in Yorkshire & Humber had started encouraging regional service user involvement groups that were having a great effect on the way many services were delivered.
There was appetite for change elsewhere and a national meeting of service user representatives, staff, managers and commissioners was held in York.
We wanted to be involved and to be the drivers for change.
After all, secure services were there to support us to get well, learn how to keep ourselves and others safe and return to living in the community.
Desire for change
While some people felt they were staying in inpatient secure care for too long, others said they didn't know why they were there in the first place.
Many people felt staff knew about their clinical history but didn't know them as people, with experiences and skills that were more important to them than their mental health history.
'They felt that they had been locked up and the key thrown away'
They felt that they had been locked up and the key thrown away. They described experiencing increasingly complex layers of stigma, with a forensic history trumping even the widespread prejudice towards people with severe mental illness.
And many reported negative attitudes among their caregivers: being told that they deserved to be locked up for what they'd done.
So there was a great desire for change to the system. Development groups were set up with representatives from across the country looking at the whole secure care pathway and in particular the areas where the process could be improved.
Shared pathway
Care planning, Care Programme Approach meetings, greater collaboration in risk assessment and safety planning, more meaningful activities, access to education and occupation, contact with family and friends and improving relationships were all areas that were identified as in need of improvement.
'A recovery focused programme called My Shared Pathway was born'
The aspiration was that our care should be more recovery focused with clearer, more explicit outcomes.
Out of this, a recovery focused programme called 'My Shared Pathway' was born.
With the help of two Commissioning for Quality and Innovation incentive targets, My Shared Pathway was implemented in secure units across the country.
For some, there was little change in already great practice, but for others it posed a real challenge.
Some people felt that giving service users more control and responsibility would increase risk.
Some staff found the new goal-focused 'coaching style' difficult as it challenged the way they lived their own lives. Some just couldn't adapt at all.
Best practice
To support its implementation, a network of nine regional Recovery and Outcomes Groups was set up, bringing together service users, staff, managers and commissioners in the same geographical area.
'Something magical happened when people were taken out of a clinical environment'
Designed to facilitate the sharing of best practice, difficulties and developments, the groups also gave service users a greater voice and confidence.
They were able to meet service uses from neighbouring units, speak face-to-face with commissioners and feed their views into national work, encouraged greatly following the formation of NHS England in 2013.
Something magical happened when people were taken out of a clinical environment and brought together in an informal setting with lunch and time to mingle.
We often overheard conversations between service users and commissioners that ended with the commissioners saying "that's something I can fix as soon as I get back to the office".
Loud and clear
At around the time the recovery and outcomes groups were set up, I became involved as an activist in the national mental health charity Rethink Mental Illness.
In 2014, thanks to a grant from the public participation directorate at NHS England, the recovery and outcomes work was assimilated into Rethink Mental Illness and I was appointed recovery and outcomes manager.
The second National Recovery and Outcomes Conference, supported by Partnerships in Care, was held in July 2015 – the biggest gathering of people living and working in secure care.
'People now have a stronger voice locally with their own commissioners'
Using interactive voting pads, service users were able to give feedback to members of the Mental Health Taskforce, who were there to learn about how to improve, among other things, crisis care to prevent admission to secure services.
During other interactive workshops, service users continued to flag the way that links with family and friends are still not supported enough and urgent work needs to be done in that area.
One of this year's CQUIN targets provides an incentive for services to improve in this area, but many feel much more needs to be done. This message at the conference came across loud and clear.
Following years of hard work, service users in secure care now have much more control and responsibility for their care and pathway.
Perhaps most importantly, there is an increased sense of hope and optimism for many people.
Win-win situation
And thanks to the recovery and outcomes groups, people now have a stronger voice locally with their own commissioners and nationally with NHS England and bodies such as the Mental Health Taskforce.
This is a win-win situation – a better experience for people in care, with a clearer, more optimal pathway and better long-term outcomes.
Let's hope the situation continues to improve, along with better crisis care and greater support for people to avoid secure care in the first place. Things have changed so much since I was first in the secure hospital in 2007. I'm sure things will continue to improve in the years ahead.
Ian Callaghan is the recovery and outcomes manager at Rethink Mental Illness. He was included in the recent list of 50 HSJ Patient Leaders and in February 2015 received one of the Deputy Prime Minister's Mental Health Hero Awards in recognition of his commitment to improving the experience of people in secure mental healthcare.