Radically changing views in society have pushed legal consideration of patient rights to the top of clinicians' agendas, write Robert Wheeler and Michael Marsh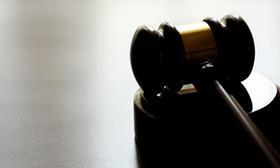 The gulf between practitioners' knowledge and what they need to know, to conform to legal standards when treating patients, is substantial.
Clinical services for managing patients – such as radiology, pharmacy, pathology – all provide specialised advice on clinical matters to the treating clinicians, and act as an interface between 'basic science' and clinical practice.
But at University Hospital Southampton Foundation Trust, clinical law is seen as no different.
The first of its kind in the UK, the trust has introduced a department of clinical law, developed and run by the trust's clinicians.
Driving change
Recent changes in society's views have radically changed clinical law relating to the deprivation of incapacitated patients' liberty; our obligations to be candid, rather than merely honest; and the forethought required by hospitals when dealing with patients who may foreseeably need the courts' intervention to ensure their rights are scrutinised and upheld
'Doctors are commonly ignorant of elementary law'
The General Medical Council is explicit that doctors in England and Wales must be able to define a child on the basis of their age (less than 18 years), and to define which adult may provide consent for that child (an adult with parental responsibility).
Yet doctors are commonly ignorant of this elementary law.
The same ignorance, or at least uncertainty, pervades clinical practice in relation to the legal rules pertaining to end of life decisions, treating physical illness in the mentally ill, consent, confidentiality and treatment refusals.
For this reason, in 2013 UHS decided to turn its legal service into a clinical department.
The department of clinical law is supported financially by the trust for continuous updating of legal information and salary costs.
Staffed by clinicians with qualifying and masters-level law degrees, the indemnity for the clinical advice given is covered in the same way as any other form of clinical advice proffered within the trust.
The department provides answers to clinical questions from practitioners of all disciplines, dealing with about 150 requests each year.
It can be seen that the content and sources of the requests are varied, ranging from advice to porters on the meaning of 'restraint', to laying out the steps to take when seeking consent to place an unregulated device into a baby's heart.
Lawful restraint
More general advice is also provided to the medical director and the director of nursing, particularly in regard to ensuring that we conform with emerging legal requirements.
Bulletins concerning discrete legal topics are regularly produced, and circulated to the clinical workforce. Films of lectures have been made relating to clinical legal topics that need to be incorporated in clinicians' mandatory training.
Regular seminars with small and large groups are arranged, to deal with topics that are identified by adverse events as requiring attention, as well as to provide an opportunity for different professional groups to seek guidance on systemic problems that cause concern.
A recent topic has been the extent to which lawful restraint can be employed to facilitate treatment in incapacitated adults and children, and to ensure competent but unruly adults cause and are caused no harm.
When establishing the department, UHS found it necessary to establish how the DCL was different to a claims department or clinical ethics committee.
'Should I give a competent adult Jehovah's Witness blood?'
The DCL is not a claims or litigation department, as it explicitly avoids any involvement with requests for assistance with, or defence of, litigation. The department provides no professional legal expertise and takes only clinical decisions.
Thus the department is fully equipped to advise as to what steps should be taken to determine the best interests of an accompanied incapacitated patient who may benefit from the insertion of a gastrostomy feeding device, despite his ability to provide consent
Should the patient's relatives insist that the gastrostomy is inserted, while the clinicians believe this is contrary to his best interests, and the dispute become irreconcilable, the resolution becomes a legal matter and is dealt with by the trust's solicitor.
The CEC comprises a multidisciplinary group of great breadth to which clinicians come with questions relating to patient management.
Its function is to provide them not with an answer, but with a clearer idea of their ethical, legal and clinical options for management than they had on their arrival at the meeting.
As an example, to a narrow clinical question – 'Can I in England give a competent adult Jehovah's Witness blood against her will?' – the summary answer from the DCL is 'no'.
But different help can be derived from the CEC, if asked the broader question: 'Should I give a competent adult Jehovah's Witness blood?'
Legal cost savings
Since 2009 the DCL has dealt with 750 cases. Broadly categorised, consent, incapacity, restraint, treatment refusal, confidentiality, and the statutes on mental health, capacity and human tissue have all been frequently considered.
All major and many minor clinical specialities have been helped by the department, together with most of the supporting services.
During this time, only 12 of the 750 cases have been passed to our trust solicitors. This reflects the process of case selection, but nevertheless, we estimate that the trust would have otherwise spent £350,000 on the necessary advice.
This does not take into account 150 additional hours of legal time for seminars and teaching each year.
'Trust would have otherwise spent £350,000 on advice'
Beyond the service delivered and the financial saving, feedback strongly suggests that clinicians prefer to discuss their patient's legal problems with a clinical colleague based in the trust, who shares the burden of patient care.
This has led to increasing referrals to the service, hinting at the clinicians' increased awareness of their obligations.
The department of clinical law has the relatively straightforward task of keeping up to date with the evolving law.
It ensures that clinicians' questions pertaining to the law are promptly answered.
It also provides a continuing educational flow to all employees of the trust who have contact with patients. Why haven't you got yours yet?
Robert Wheeler is consultant surgeon and director, department of clinical law, and Michael Marsh is medical director at University Hospital Southampton Foundation Trust