Patients have taken well to the My Medication Passport, a document developed for older people to address adverse drug reactions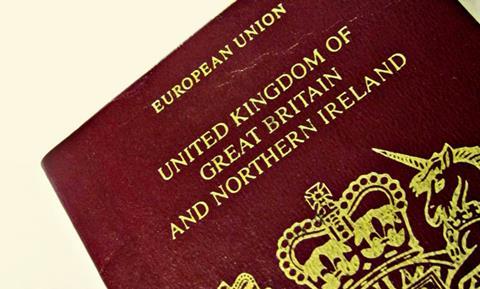 My Medication Passport is a small, easy-to-read document for patients to show clinicians and carries a record of the medications they are taking. It is designed to help patients get more involved in their care.
The "passport" is part of the Imperial College Healthcare Trust Improving Prescribing for the Elderly (ImPE) project.
The project is funded by the National Institute for Health Research collaboration for leadership in applied health research and care for north west London. The funding was obtained via a peer reviewed competitive bid process run by CLAHRC.
The main aim of the project was to develop a medication review system based on the evidence based tool called STOPP (Screening Tool of Older Persons' potentially inappropriate Prescriptions) in order to identify and stop medications which are causing harm in the elderly.
The project addressed the problem of adverse drug reactions in the elderly. They have a significant negative impact on health systems and importantly, on patient health, care and safety. ADRs are implicated in up to 30 per cent of hospital admissions and cost £380-£466 million a year, with the elderly at higher risk.
The project is run by a multiprofessional team including hospital doctors, a GP, pharmacists, nurses, therapists and patients. This team expanded as further sectors came on board. Initial results among acute medical admissions show that about 70 per cent of patients have had a potential adverse drug reaction and 52 per cent have had their medication stopped, suspended or dose reduced.
Empowered patients
As part of the patient public involvement workstream of the project, the idea of a medication passport was generated by patients in September 2010. A range of methods was used to ensure public and patient involvement including patient focus groups, reading groups, PPI leadership and expert patients on the project team. The partnership with patients and the public grew in accordance with CLAHRC bidding guidance and supported by the CLAHRC PPI lead.
Communication of medication changes across different points of care is a well-recognised issue within the NHS. Whenever a patient transfers care settings there is a risk that information about their medicines is not transferred, or inaccurately transferred. There are a wide range of potential transfer points for patients, the most obvious being home to hospital and back.
In addition, there are instances where the patient's care is being managed simultaneously by multiple healthcare professionals and medicines may be started or stopped by any one of them. At all these transfer points between different care settings there is a risk to the patient's safety if information about their medicines is transferred inaccurately or not at all.
The passport aims to help the patient or carer have a complete record of their medicines as well as an understanding of the reasons for any changes being made to their medicines. It also aims to empower the patient or carer to take control of their medication and help seamless transfer of medication information across the care settings.
Widespread satisfaction
The medication passport was developed through several iterations, clinical testing and feedback before becoming available in April 2011. More than 90 per cent of the 400 acute patients from Imperial College Healthcare Trust who tried the document were satisfied with it.
The latest version has just been formally launched across the whole trust. Formal evaluation will now take place as part of a collaboration between CLARHC and the Imperial Centre for Translational Research in patient safety to explore its utility, level of use, and use across the care setting.
This will include measuring benefits to patients in terms of reduction in the use of inappropriate medications, satisfaction with the use of My Medication Passport and its contribution to improve communication across different points of care. In addition, potential cost saving models are being developed with a health economist.
Features of the passport include:
The patient's data including, patient's GP, next of kin, pharmacist etc.
A listing of medicines that the patient cannot take and reasons for this
A listing of current medicines
A listing of any changes to medicines
Compliance aids in use
The project was led by consultant in medicine for the elderly Dr Edward Dickinson and project manager pharmacist at the trust Kandarp Thakkar.
Kandarp said: "Many patients see a variety of clinicians in different settings. This passport will help everyone to know exactly what drugs a patient is on and what the dosage is.
"It will make care safer too; decreasing chances of a drug being prescribed which might not react well with existing medication."
Patient representative Nigel Hensman, who helped design the passport, said: "It's one handy document so patients and their carers know all the medicines and supplements they are taking."
PPI has proven to be very effective in identifying the need for a creating My Medication Passport, which has been a key component of the CLAHRC-funded ImPE Project. A range of PPI methods have been used in the process. The development of the passport has proved an extremely valuable example of how using patients as key stakeholders in service development cannot be underestimated. They bring a perspective that is unique, something that even the most experienced healthcare professional would be unable to match.
There is currently a My Medication Passport mobile phone application in development for iPhone and Android platforms that will be evaluated in due course.