CHP's NHS LIFT programme demonstrates that public-private partnerships can support the local transformation of care and is an investment option that remains relevant and available now
Sponsored by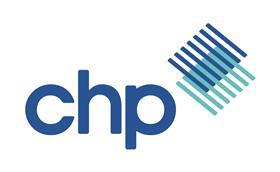 The Department of Health and Social Care announced it was providing the health service access to "£10 billion investment" in its response to Sir Robert Naylor's Review of NHS property and estates. This sum would be made up of capital investment from the government, sale of surplus estate, and private finance where this provides value for money.
Since 2001, Community Health Partnerships has been transforming access to primary and community care in areas of greatest health need through public-private partnerships, known as LIFT – Local Improvement Finance Trusts.
To date, the NHS LIFT programme has leveraged £2.5 billion new investment and delivered 340 fully maintained properties, while ensuring a focus on improving the health of local communities.
LIFT buildings are more than just health facilities, they are community hubs. Many integrate services with local authorities; are purpose built health, fitness and wellbeing centres; or are mixed use developments combining health and community with housing for extra care or key worker accommodation.
For example, Orford Jubilee Park Health Centre, Warrington is a £6 million scheme comprising a health centre, three GP practices, mental health and community services, sports facilities, outdoor pitches, swimming pool and library.
Evidence shows our buildings make a real difference to patients by bringing care closer to home, with care delivered in patient-friendly environments. While NHS staff enjoy working in our buildings, which facilitates the delivery of high standards of care.
Value for money
There is a perception that NHS LIFT is expensive. The fact is, our buildings are modern, compliant premises with no backlog maintenance issues as LIFT factors in life cycle costs so the true cost of good quality estate is apparent in the rents paid.
Through our management of LIFT, we have reinvested money to directly support the NHS with strategic estates planning and delivered improvements and innovation across the estate.
Funding sustainable solutions
Integrating care across acute, community, primary, mental health and social care, as the long term solution for sustainable health services, needs to deliver now more than ever.
Sir Robert and the government recognised the role private sector investment can play. This is not new, yet at a time of limited public capital and great need, scepticism is high. Our NHS LIFT programme demonstrates that PPPs can support the local transformation of care and is an investment option that remains relevant and available now.
NHS estate management must be more dynamic
1

2

Currently reading

Private sector investment has a role to play