Let's not restrict to women our campaigns against bias in the NHS - they're not the only ones who face prejudice, writes Mandip Kaur
The King's Fund recently produced a report (commissioned by NHS England) assessing the scale of discrimination in the NHS. The research analysed data from the 2014 NHS Staff Survey and drew on wider work on climates of inclusion to suggest strategies for lasting and pervasive change.
Our report found markedly higher levels of reported discrimination amongst certain demographic groups, namely black, Muslim, those with disabilities and those with homosexual orientation – generally those that represent the minority. Perhaps surprisingly, men reported higher levels of discrimination overall.
The higher level of discrimination reported by men may reflect the fact male staff are in the minority in the NHS. A closer look at the data however, shows that where men are in the majority (for example ambulance trusts), it is women who report experiencing more discrimination. The point being minorities of any type are more likely to report higher levels of discrimination.
Our recent work on women in medicine showed that only 24 per cent of trust medical directors were women although they made up 44 per cent of the registered doctor workforce. The Snowy White Peaks report found similarly that: "The proportion of women on boards is 40 per cent; while this is a slight improvement on the past, the proportion is still well below that of the NHS workforce or the local population (in London). Women are especially under-represented at chair and chief executive level."
Although women make up three-quarters of the NHS workforce, they still remain under-represented in senior leadership roles. If women are the minority in NHS senior leadership does it follow that they are also being discriminated as the minority?
'It's great that men are involved in championing the HSJ Women's Network and perhaps the next step would be to have them invited to be fully part of this network'
In this context I can see why it would seem that women-only networks and development programmes would go some way to the address the issue and indeed they do, for example we run the Athena development programme designed to support women to fulfil their potential as public sector leaders.
These forums are found to provide women with a safe environment to share and discuss their experiences and challenges without judgement. However, there is a risk that such interventions could be perceived as placing the 'deficit' in women.
For instance, there is a lack of women in leadership so therefore lets 'work on' women to address this. This possibly would have the unintended consequence of releasing others (men) from having to take responsibility for the issue and taking the discussion from out in the open to behind closed doors. The limitations to women in leadership may be similar to the limitations for other minority groups and therefore a problem that should be owned by the system and talked about openly in that system.
Our Making the Difference report looked at a number of evidence-based approaches to addressing discrimination and cultivating cultures of inclusion in the NHS. As well as a strategic, long term focused strategy on transforming cultures we highlighted interventions which could have an impact (as part of this strategy).
One of those was the role that allies from non-discriminated against groups can play in addressing discrimination in ways that can be more powerful than when those from discriminated groups challenge such behavior. In order to do this, those allies from non-discriminated group need to be wholly part of the discussion.
Welcome step
It is important for us all to see the issue of discrimination as something that affects us all and our collective responsibility to challenge - especially men. Networks and targeted programmes are of value - but there is a risk of locating both the problem and the responsibility for 'solving' the problem with the discriminated group; in this case, women. When in fact, we know addressing discrimination of any sort requires a long-term organisational strategy aimed at creating a culture of fairness and inclusion for all.
I applaud the HSJ for setting up this network - it is a welcome step, but I would argue that we all need to be part of creating this supportive leadership community.
It's great that men are involved in championing the HSJ Women's Network and perhaps the next step would be to have them invited to be fully part of this network as allies in confronting discrimination. Women need to support each other to achieve senior positions but men need to support women to do this too and perhaps even women need to support men. Let's not replace one type of discrimination for another, however unintentional.
Diversity of perspective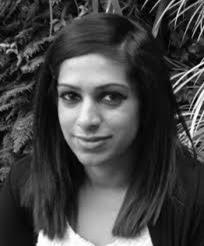 By opening up these networks to all there could be a greater chance of us all facing up to the issue and seeing our role in taking responsibility to address it – especially those from non-discriminated groups as our research shows how powerful this can be.
Crucially, we need a culture that supports and encourages a diversity of perspective - that means inviting difference of each and every kind to be part of the debate. Healthy and vibrant organisations benefit from diversity of perspective that is not just about gender, race or sexual orientation but also other characteristics like age, appearance, disability, experience and socio-economic background.
The issue of discrimination and the impact this has on staff, patients, communities and organisaitions is widespread and damaging to all who use and work in the NHS and therefore addressing these issues should be the responsibility of all. And a priority for all.
Mandip Kaur is a consultant in leadership development at the King's Fund