The NHS will not control the problem of agency costs until it controls its own workforce, James Foxlee tells Daloni Carlisle
In all the brouhaha about high cost agency doctors and nurses, one factor seems to get lost: the system is not working well for locums either.
That certainly would be the view of former anesthetic trainee and one time locum doctor James Foxlee.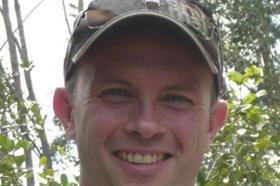 "I worked as a locum doctor in the NHS for a few years and I know just how dysfunctional it is," Dr Foxlee says.
"It didn't matter that I told my agency when I was available and where I was prepared to work – they would still offer me shifts three hours commute from my home and on days I had told them I wasn't available.
"When I was offered a shift for the next week, the agency would often tell me to hold off accepting for a few days to push up my daily rate – and their commission. Even worse, they would occasionally put me forward for a shift at a hospital – without my knowledge – then cancel 'me' close to the date to substitute a more expensive candidate. It was just outrageous."
I hate seeing valuable NHS resources going to agencies
Nor were trusts any better at the nitty gritty of making temporary employment work. Dr Foxlee says: "When I was engaged for a long term placement in one hospital and suggested I go onto their books rather than costing them a daily £120-£150 agency placement fee, it took the hospital 11 months to do the paperwork."
Being of an entrepreneurial bent, Dr Foxlee felt this was an industry ripe for disruption and he has set out to do for the NHS "agency problem" what Tinder has done for internet dating and Uber has done for taxis.
"I hate seeing valuable NHS resources going to agencies," he says. He is not alone.
In January NHS chief executive Simon Stevens warned the Public Accounts Committee that NHS agency spend is set to hit £4bn this year. He told the committee the increase in "rip off" agency spending was responsible for "most if not all" of the spiralling deficits faced by the acute sector.
Monitor and the Department of Health want to cap rates and drive hospitals towards those agencies prepared to agree to hourly rate cuts and join frameworks.
Dr Foxlee says: "On the quiet, everyone in the NHS knows this won't work. It's a train crash waiting to happen. It's more of the same and we need something disruptive to deliver change."
Different action
So he set out to do something different. Working with a software engineer, Ashley Rudland, he developed the Circular Wave app that makes it easier for NHS trusts to go straight to the locum worker and book direct – cutting out the middleman. It is now being trialled by the Christie Hospital in Manchester with a view to rolling it out across the city.
He says: "When I sat down to think about the problem, it seemed to me that hospitals need a system where they can book trusted professionals directly. Healthcare workers, meanwhile, only want to be told about shifts they are qualified for and available to fill."
It works like this. Any healthcare worker can join their trust's internal staffing bank via the Circular Wave app and enter their competencies and availability.
Shifts are now filled quicker and fill rates with bank staff have gone up
Meanwhile, the trust places all available shifts on the app along with the rate for the job with a few taps, and everyone who is available and matches the spec is notified. Doctors and nurses can see the shifts and swipe to reject or accept, and the trust can see everything in real time with total transparency.
Where trusts agree, they can make a digital handshake to share bank staff. As Dr Foxlee says: "Most agency workers come from the trust down the road.
The Christie started using Circular Wave since October 2015 for their internal medical staffing bank. They have found it intuitive to use and say junior doctors find it quick and easy. Shifts are now filled quicker and fill rates with bank staff have gone up – meaning fewer agency staff being booked.
A spokesman said: "As part of the ongoing Greater Manchester devolution work we are already discussing how trusts can work together to reduce costs and this technology could deliver a responsive locum service with potentially less being spent on agency costs. However, robust quality, safety and governance assurance processes would have to be in place between trusts as well."
Dr Foxlee says this is truly disruptive technology that could change the way all temporary staff – not just healthcare professionals – interact with employers. It changes the financial model too, with a single license fee replacing the commission per shift and having the potential to cut costs.
Whether Circular Wave wins the disruption battle or someone else comes up with an idea that gains traction, something needs to change. As Dr Foxlee points out: "The NHS will not control the problem of agency costs until it controls its own workforce."