Healthier Together reconfiguration delayed due to constraints on capital funding
The project in Greater Manchester requires £35m-£61m of capital funding, but only £3m has so far been confirmed
Local leaders revisit implementation plan to "send clear message that commissioners are committed"
FINANCE: Health leaders in Greater Manchester have had to revisit the implementation plans for a landmark reconfiguration of hospital services, partly due to "significant risks" around capital funding.
The Healthier Together consultation, involving emergency services at eight acute trusts, was concluded in July 2015, with the first phase of the changes originally expected to be in place this month.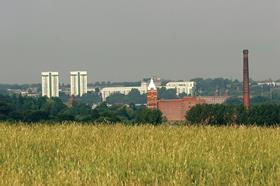 An unsuccessful judicial review launched by consultants at University Hospital of South Manchester Foundation Trust last year delayed implementation by six months. A lack of agreement over capital funding has set the project back further.
The reconfiguration has been highlighted as the kind that other areas should replicate, but requires between £35m and £61m of capital funds. There are currently tight constraints on capital funding in the NHS, with significant amounts being transferred to revenue budgets due to huge deficits built up in the acute sector.
The plan in Greater Manchester had been to fully implement the four "single services" in turn, including centralising emergency general surgery at Central Manchester University Hospitals FT, Salford Royal FT, Stockport FT and Pennine Acute Hospitals Trust's Royal Oldham site.
Leaders now plan to implement a smaller proportion of the changes across all the sites in April 2017. No date has been agreed for the first single service to be fully operational.
A board report to Greater Manchester's joint health and social care committee referred to "significant risks relating to availability of capital and recruitment of additional consultants".
In order for focus to be "maintained on pace and driving towards implementation as soon as possible", the committee said high risk elective general surgery patients – a small proportion of the overall group of patients to be transferred – will be moved from April.
It adds: "The remaining majority of emergency patients will be transferred at later dates when any additional estate is built and new ambulance processes are agreed. This will be staggered across Greater Manchester."
The report said the approach will "encourage single team working in sectors and allow pathways to be tested before the majority of emergency patients are transferred", and also "sends a clear message that commissioners are committed to making the Healthier Together changes".
So far only a small portion of the capital requirement – about £3m for an expansion at Stockport FT – has been agreed by the Department of Health.
Edward Dyson, senior responsible officer for Healthier Together, said: "All four sectors are making good progress towards implementation, with each having dedicated Healthier Together governance, implementation resources and clinical working groups developing clinical models and pathways."
Despite the workforce risk, 13 of the 35 additional consultants have already been recruited. Greater Manchester has been allocated a "transformation fund" of £450m, but this cannot be used for capital projects.
Source